Bunt Bits
More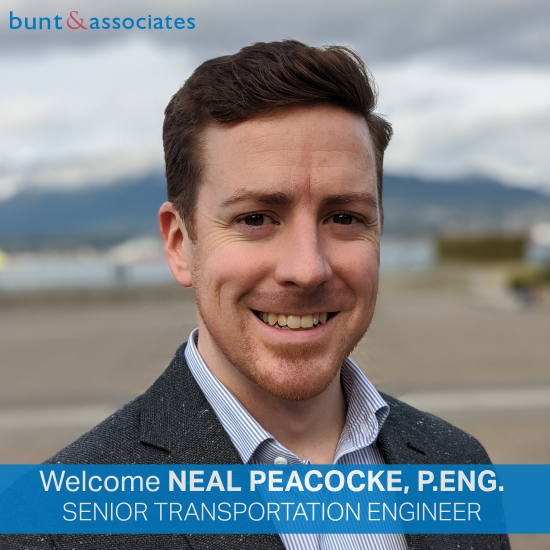 Welcome Neal Peacocke, P.Eng.
We are pleased to welcome Neal Peacocke to our senior engineering team in Vancouver. Previously, Neal worked at the City of Vancouver and brings over 12 years of experience. His skills include strategic transportation planning, development transportation assessment, urban street design, transit planning, multi-modal integration, capital planning, and policy development.
Neal is currently working towards his Diploma in Urban Land Economics at the University of British Columbia, with an interest to further advance his understanding and application of integrated land use and transportation planning.
Posted: February 2020