Bunt Bits
More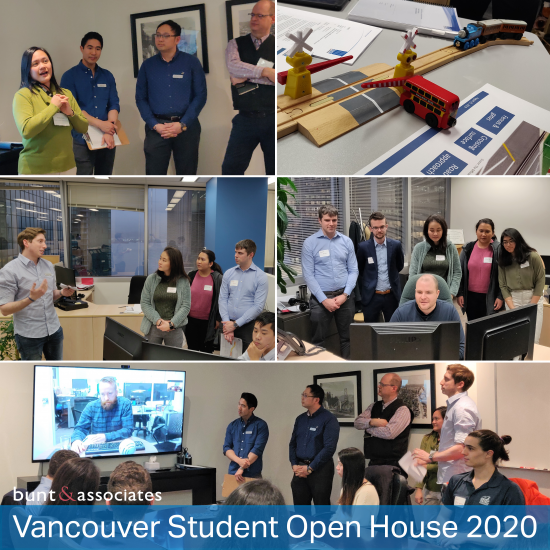 Vancouver Student Open House 2020
Our Vancouver office held another successful Student Open House this year by welcoming students from UBC and BCIT.
The students learned about transportation planning, traffic analysis, site design review, and railway crossing assessments. Participants also got a glimpse of a typical day at the Bunt office. Thank you to Fede Puscar and Yulia Liem for organizing with support from Daniel Fung, Floris van Weelderen, Kyle Brandstaetter, James Lee, Chris Cheng, Matt Taylor, George Liou, Spencer Behn, Joshua Cayanan, Hana Stoer, Vivi Fang, Sabrina Noorani, and Roxana Sorkhi.
Bunt will be present at the UBC ITE Student Chapter Industry Night on Friday, February 7 – see you there!
Posted: February 2020