Transportation Planners & Engineers
Founded in 1993, Bunt & Associates Engineering Ltd. is one of the largest specialist transportation planning and engineering consulting companies in Western Canada. Our team is represented by over 50 of the finest transportation planners, engineers, technologists, and support staff located in Calgary, Edmonton, Vancouver and Victoria.
Bunt Bits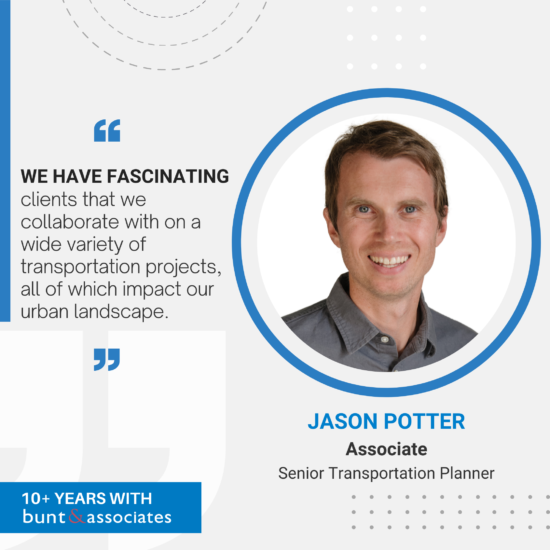 Meet Jason Potter
When did you start working at Bunt & Associates?
I started in our Vancouver office, summer of 2005.