Diverse projects for diverse communities.
Our innovative solutions include all aspects of transportation engineering, parking, sustainable transportation planning, safety, design, and public participation. We work with both public and private sector clients to help achieve highly livable communities.
Where We Are – Zoom into the map to check out projects that we have been involved with in your community
Bunt & Associates' project experience extends from the West Coast to the Prairies. This interactive map pinpoints thousands of our many transportation planning and engineering projects that we have completed since 2017. The total continues to grow….
Specialized Services
> Active Transportation Planning
> Community & Area Planning
> Conceptual & Functional Design
> Data Collection & Analysis
> Land Development Approval Support
> Noise Mitigation Studies
> Policy Reviews
> Public Consultation
> Site Plan Development
> Road Safety Reviews & Audits
> Travel & Parking Demand Forecasting
> Traffic & Parking Impact Assessments
> Traffic Operational Analysis & Micro-simulation
> Transportation Research
> Transportation Expert Witness Services
> Travel Demand Management Plans
Strategic & Master Plans
Bunt has either led or been a key partner in several significant city-wide and area-wide master planning projects. These projects typically involve the development of street, transit, cycling, and pedestrian plans as well as policies and programs to guide transportation infrastructure development in the medium to long term. Our projects often include significant public and agency consultation, and a multi-disciplinary team approach.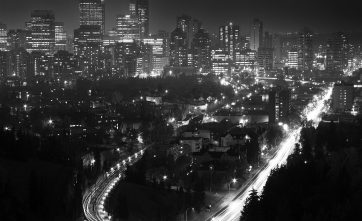 Roads
Bunt's road and streetscape projects range from preparation of highway corridor plans to municipal road network assessments, from road safety analysis to conventional intersection, roundabout, and interchange conceptual and functional designs.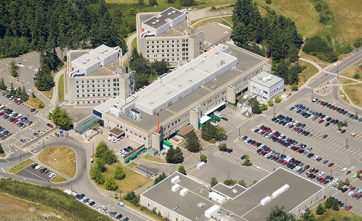 Traffic Assessments
Traffic assesment projects cover a wide range of services, including data collection, forecasting, micro-simulation analysis of road network and traffic controls systems, and preparation of traffic calming and construction traffic management plans.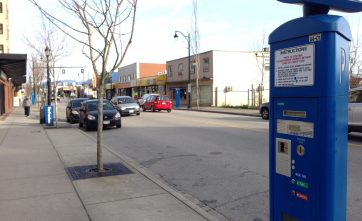 Parking
As a leading expert in all aspects of parking, Bunt provides parking master planning services to cities, agencies, and large employers. Services include parking bylaw reviews, parking demand & supply studies, parking layout design services, parking revenue forecasts, and parking management plans.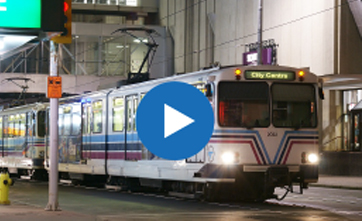 Land Development
For all types of land uses and mixed use projects, Bunt offers due diligence study services, site master planning, transporation impact studies as well as support in agency negotiations and public consulation.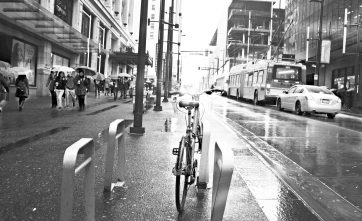 Sustainable Transportation
In keeping with the growing need of sustainable transportation planning, Bunt prepares Transportation Demand Management Plans, including alternative "Complete Street" design standards, conceptual design of on-street and off-street transit facilities, and bicycle & pedestrian facility planning.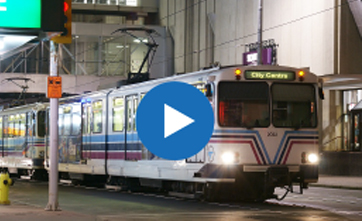 Other Projects
Bunt undertakes several unique projects, including transportation planning for major events, traffic control and parking plans, noise studies, and transportation research and development.
Bunt Calgary
Bunt Edmonton
Bunt Vancouver
Bunt Victoria
Bunt Kelowna
Marina Way Residential
Columbia Station Redevelopment
8100 Block Lord Street TAMS
McKenzia & Annie TIA
Carvolth Gateway – West
Carvolth Gateway – East
Fraser Mills – MoTI Consultation
Newton KGB Transpo Modelling
Shawn Oaks TAMS
351 West 3rd Street
7000 Lougheed Phase 1
King George Hub Phase E
618 Sixth Street Update 2022
Stride Community School Traffic Study
Maplewood Plaza Access
109 E 40th Avenue
9300 Cambie Road Small Drive Aisle Review
9471 Beckwith Road Loading Design Review
427-449 W 39 Avenue Preliminary TDM
1326 Pandora Avenue Swepth Path Review
Elmwood Shared Parking Responses
7117 Linsday Road Traffic & Parking Assessment
677 Drake Automated Parking Review
Maplewood Gardens Update
1588 Johnston Road Shared Parking Review
FHA COVID Test & Immunization TMP
5650 Beresford Street Site Plan Review
3353 Casorso Road
Aberdeen Centre Richmond Expansion 2022
BTC Enclosed Mall Renovation
1357 Esquimalt Road TIA
5920-5950 East Boulevard
2241 Mcallister Avenue Follow Up
Formula E Transportation Management
Richmond Hospital Parking Optimization
410 Michigan Street
437 Bay Avenue Self Storage
1702 Quadra Parking
7118-7280 MacPherson Avenue
10744 City Parkway
Pemberton Gateway Landing
Waterfront Landing South Site
Strawberry Hill – Parcel 8 Residential
Aspac Public Plaza
900 Ewans Avenue TAMS
Tsawwassen Commons Update
Grover & Como Lake
22323 Callaghan Avenue, Maple Ridge Development
1501-1517 6 Avenue
2621 Sooke Road TIA
760 Tolmie Saanich
Marlborough Elementary School PUDO Review
516 W Pender Street Analysis
Redbridge Revisited 2021
Granville & 47 Avenue
4400-4440 Smith Crescent TIA
Qualex Tindall
Main & 6th Vancouver TDM
Cowichan Valley Regional Active Transportation Plan
Craftsman Collision Parking Review
Winnipeg Outlet Mall Traffic Accommodation Strategy
U of A 2019 Greenhouse Gas and Commuting Survey
Chartwell West Pointe Centre Parking Review
The Grande at Genesis
Nait Campus Devpt Update 2018
Grandin Heights ASP TIA
Salisbury Village Seniors Housing
Westwind Access Review
Wernerville Urban Services TIA
CAMH Building
Tamarack DC1 Amendment
ESCS TIA Update
Red Deer Acura and Honda Parking Layouts
MacEwan Master Plan, Transportation Considerations
111 Ave 109 Street Rezoning
Sands Hotel Redevelopment
Heritage Valley Town Centre – 28 Avenue
Strawberry Hill, Site 8 Residential Development
Strathearn Heights TIA
Winspear Centre TIA Update 2018
Peregrine Industrial TIA
108 St & Jasper Ave Mixed-use Development 2018
Summerwood ASP Amendment 2018
Covenant Health Red Deer Assisted Living Facility
River's Gate TIA Update
Saskatchewan Drive Bicycle Lane Review
102 Street and 81 Avenue SDAB Hearing
Petroleum Club Rezoning TIA
NE Winterburn Roadway Network Review
Sherwood Common TIA
Emerald Hills School & Rec Centre Review
Michaels Park Multi-Family
NEBA Pilot Study
Keswick SW NSP Amendment
Mayfield Common Pylon Sign Traffic Safety Study
Sawridge Hotel
JLR South Edmonton
Jasper Gates Shopping Centre Zoning
Nelson Centre Parking Review Spruce Grove
Cambrian East ASP Amendment Cross-Section
Meridian Street Assessment
The Uplands Stage 4
Highway 88 & 58 Truck Stop TIA
Sturgeon RV Storage
50 Street Signal Assessment
West Henday Promenade
Westgate GP
Marquis NSP Amendment
Galleria and CNTower
GNH Parking Supply Review
Desrochers NSP Amendment TIA
Baramy Lands TIA
CNIB DP
SEC Nordstrom Traffic & Parking Review
Eagle Ridge Phase 2 Traffic Review
Crystallina Nera East NSP – 2018 Amendment
Greisbach Commercial PIA Update
Tillicum Center
Impact Plaza Redevelopment
Spruce Village Fitness Centre
Gold Bar Shopping Centre PIA
Pilgrims Hospice
Charis Site Plan Review
Township Road 510 Traffic Count
Albany Mixed Use TIA
Jasper Avenue East Vision Alldritt
J123 TIA Update
MacEwan University TDM program
MacEwan University Demonstration Project
Clifton Place Point Tower
AHS 102 Street Traffic Study
AHS 800 Stall Parking Garage
Covenant Health SE Campus Parking Review
9955 Jasper Avenue
AUPE HQ Edmonton TIA
116 Street and Jasper Avenue Parking Lot
Kingsway New Entrance
106 Street and 102 Avenue
Windermere TIP
Canderel ECCE and ECCW
Medicine Hat Signal Timings
Cloverdale NBHD Accidental Beach Parking Study
Edmonton Motors Mixed Development
Midtown – South Riel ASP Amendment TIA
Highway 15 Commercial Access
Footprint Development, Oliver 122 St
MacEwan Market Rate Survey 2018
Jasper Gates SC Prem. Planning
Border Business Park
NAIT Rezoning to UI
Royal Alex Place North Rezoning
Coronation Corner Access
Spruce Village Parking Study, Khran Group
Saline Creek Gravel Extraction
Edmonton Motors Phase 1 South Tower
Wabamun Boat Launch
Ortona PIA
Sturgeon Rd & Starkey Rd Assessment
South Trail Plaza Parking Review
Stillwater NSP TIA Update
Delta Tower
Bosco Foundation Seniors Building Proposal
8702 Meadowlark Road
WEM Pedestrian Structure Assessment
Erin Ridge North District Park
Concordia 2030
Acheson Hotel
AHD Business Park Buildings
Elmwood LRT Impacts
MacEwan School of Business TIAPIA
Storage Facility PIA
Jasper Hotels Parking Variance Study
St. Paul Subdivision TIA
Edinburgh Court TIA
Griesbach Projects
Bonnie Doon SC Phase 1 DP
Leduc County CR ASP TIA
AHD & 184 St Traffic Assessment
South Campus Twin Arena Parking Update
South Ridge Apartments Rezoning
Crystallina Nera Commercial Site 66 St Access
Volker Stevin Traffic Counts
Windermere NBHD 5 NSP TIA
Mayerthorpe Tim Hortons TIA
125 Street and 102 Avenue Traffic Signal
RR 260 ASP Amendment
Century Place & Winspear Shared Parkade
Walker Mixed Use TIA
Groat Ravine Residences
PWL Red Deer Phase II
Stony Plain Rd & 142 St Rezoning
Transitional Housing Salvation Army
HSBC Parkade
Mill Woods Town Centre Master Plan & DP
Riverview West Intersection Assessment
Traffic Signal Policy Development
Allendale North
The Hat 101 Avenue & 124 Street TIA
Windermere Crossing
Wizard Lake Subdivision
Easton NSP TIA
Edgemont NSP TIA
Century Park Parking Demand Study
Sunwapta West Right-in
The MacLaren Building Update
Ice District Phase II Rezoning Update
SMRF Industries Traffic Review
Millwoods TC Site Access Roadway
Riverside Landing
Bremner ASP TIA
The Wedge SDAB
Mountain Park Lodge Sites Parking Review
Acheson Zone 6
Riverside ASP Rankin Drive
Stantec Tower Parking Analysis
Coronation District Park
Erin Ridge Plaza TIA
Red Barn TIA
Douglas Manor PIA
Big Lake Resort TIA
Charlesworth Safety Review
10662 King George
107A Avenue Surrey
St. Albert Digital Sign SDAB
121 Street 102 Avenue Mixed Use Rezoning
Mattson NSP TIA 2019 Update
Beacon Ave & Patricia Bay Hwy
Riviere Qui Barre TIA
Sturgeon Valley ASP
Chappelle Collectors
Oliver 103 Ave & 123 St TIA
CX Grandin Tower Visitor Parking
MacEwan Market Rate Survey 2019
Morgan Creek Technology Park
Riverside ASP Amendment
Drayton Valley 50 Street
Station Lands Masterplan
Pogadl Park Outline Plan
Lac Ste Anne Cannabis Facility
Tamarack Way Residential Access Requirement
Trail Business Centre
Brewery District Trip Generation
SE Leduc ASP Amendment
6008 75 Street Access Management Plan
55 Avenue & 50 Street Signal Timing
DP Application #299301794-001
2019 Salisbury Village West Amendment
Wendy's Cheviot Village Hinton
Elan Stage 1 TIA
Bateman Towers DP
44 Avenue & 42 Street Assessment
Rail Land ASP TIA
Emerald Hills PIA
Oliver Square Parking and Circulation
Balwin_Belvedere Neighbourhood Renewal
Shipway ASP
A1 Athletic Facility
First and Fourth
Kinglet Gardens Access Staging
St. Albert ASP
Knol Parking Lot Expropriation
Ada Boulevard Rehabilitation
116 Street & 103 Avenue Transportation Brief
Heritage Hills Traffic Management Plan
Boomtown Casino Expansion Parking Review
Wedding Venue
Confederation District Park
Hwy 60 Commercial TIA
Anderson Homes Seniors Development
Lamont Whistle Cessation
Judy Padua Way Streetscape Improvements
Garneau 6 Storey Building – TDM
Mill Woods Campus DC TIA
Windsor Terrace DC2 Update
95 Ave 100 St Pavement Marking
Wernerville TIA
741 107 Street
Champions Fitness PIA
Station Flats
Keswick Square Access Review
St. Albert Park n Ride Usage
Jollibee at Strawberry Hill, Parking
Jasper Connaught Affordable Housing
Acheson Zone 1 Commercial
441 111 Street SW TIA
Sturgeon Valley NBHD 1 NSP TIA
TWOS Parking Review
Holyrood PIA
MSK at the RAH
RGD Improvement Program Costs
Riverside Access Review
Rutherford Seniors Development
Elan NBHD 2 NSP TIA
Wernerville PIA
Beaumont Twp Rd 510 & RR 243 Signal Evaluation
Spruce Village PIA
Alldritt Tower TIA Update
9999 111 St DC2
1932 By Bateman
95 Ave & 149 St Access Strategy
Lac La Biche Streetscaping
CCN DC2 Rezoning Application Amendment
Mayerthorpe TIA Update
Cy Becker NSP Amendment TIA
Potter Greens NSP Amendment TIA
West Henday Promenade 2020 Update
CVR CNG Refueling Station TIA
River Cree Medical Building
Sedona Rezoning
Parkwood Rezoning Rossdale
Charles Camsell
Maple Road Cross Section Review
Impact Plaza Phases 1a and 1b
Cy Becker Qualico Mixed Use
Coliseum Staion ARP Update 2020 (see files in 3503.02)
Frog Lake First Nations TIA
The Baron PIA
Park Centre TIA, Sherwood Park
Affordable Storage PIA
51524 Rge Rd 265 TIA
Mission Hill Plaza Parking Supply
Glenridding Ravine NSP Amendment
590 St. Albert Trail SDAB
Granville NSP Amendment
Deer Park Commercial
Aurora Peat
Ruisseau OP Amendment
River Cree Commercial Site Circulation
Cherot ASP
Woodbend Stage 1
Lake Isle TIA
Brentwood Homes DC2
Resources Rd Commercial TIA
Starling Subdivision Review
LeClair Way Richardson Drive RA Concept
QE II LASP 2021 Amendment
Crosspoint_Church_123Ave&50St
Uplands Boulevard
Cambrian Crossing RR 231 Access Study
Canon Ridge TIA
Warehouse Campus Park
Decoteau North NSP Amendment
741 107 Street DP TIA
340 Baseline Road
Yellowhead Trail Expropriation
Kingsway Site Circulation
Groat Estates TIA
Heritage Village Estates
St. Paul & Elk Point TIA
Lac St. Anne Seniors Facility
East Vista Outline Plan
Rue Montalet Speed Study
Wolf Carbon Solutions TIA
Spruce Grove Civic Centre
U of A Greenhouse Update
103 Ave & 104 St TIA
The Orange Hub Parking Update
Salisbury Village East
Beaumont Counts and Assessments
River's Gate 2021 Update
Park Centre TIA
6705 Ellerslie Road
Strathcona County Rec Centre Location Study
Qualico Projects
125 Street & 102 Avenue Traffic Signal 2021 Update
SCA Elementary School
Polonia Centre
Riverside Townhouse PIA
Southfort School Access Management
Strathcona County ASP
Morinville Pedestrian Crossing Review
27_Ave_&_66_St
Parkland County Wedding Venue
Westwind Road Review
Rosenthal Commercial
Parkland County 4-Lot Subdivision
Maple TIPS
56210 Rge Rd 253 Event Use
Beaumont 55 Ave & 56A Street Safety
4601 44 Ave Stony Plain – Redevelopment
Glenora Circle
92 Longview Dr PIA
Strathcona Event Space
Triomphe Outline Plan Amendment TIA
Lloyd Gardens Access Review
14205 109 Ave Rezoning
Stony Plain SE ASP
Ville Giroux ASP Amendment
CTR 133 Saskatoon East
Enoch Medical Building TIA
STEM School
Sunwapta Industrial
Lewis Farms Facility and Park TIA Update
931 Parsons Road SW
8915 58 Ave
1225 East Ketih Road
19116 32 Avenue Access Review
Richmond Centre Height Clearance Signage Review
110 Ave & 240 St Maple Ridge Ped Crossing Review
729-739 Como Lake Avenue
Airport Inn Site TIA
1749-1765 E 33 Avenue
2325-2377 W 49 Ave
Okanagan College KLO Student Housing
5025 Arbutus Street
3660 152 Street Development
810 Agnes Street TIA
Shokar West Clayton Transportation Review
4545 W 10th Avenue
2037 – 2061 E Broadway Development
20040 53A Avenue
Richmond Hospital PEU Design Review
7160 Oliver Street TIA
UBC Arts Tower
888 Broadway
Oak & 37th Street
Hoy Creek TDM Update
Park Royal North – Transportation Master Plan
3362-3384 Vanness Ave
1860 Barclay
1716 Clark Drive
Sunshine Coast Highway Mixed Used Development Gibsons
45832 Spadina Avenue
102/Parkway Access Review
Seymour Estates District Responses
Wenworth Avenue Subdivision Application TIS
Donia Farms
Delta Controls TIA
Granville & 45th
388 Kaslo Street Fitness Centre Parking
825 Cambie Street Small Car Variance
3121 St Johns
Mirabel On-site Pavement Marking & Signage
Casino Royal Residential Mixed Use
St. Anthony of Padua School and Parish Expansion
8 East Broadway Street
302 Water Street
110 Menzies Post
Lot 2 Harrow Road Transportation Review
Saanich Operations Centre
8890 & 8850 School Street TIA
MAC – 305 Main Street
78th Street Interchange Off-Ramp Closure
4515/4419 Salish Sea Way Lots Traffic Study
Vancouver House MRU Sightlines Analysis
Watkiss and Erksine Roundabout Review
McVicar Swept Path Update
314-328 West Hastings
625 North Road TDM Update
Olympic View Parking Study – Lot 35
Royal Bay Retail Village Sign & Paint
No. 2 Road & Dyke Road Storage
Adams Mobox Turning Test
Calid Engineering Support Services
Clyde Avenue 2021
7233 Progress Way
660 Quayside Street Design
Gardena & Claremont Rezoning TIA
801 McKenzie Avenue Traffic Impact Study
Sperling Station Redevelopment
Silver Star Gateway Business Park Phase 2
BC Housing Rosewood Village Scope
1585 Robert Street Parking Rationale
452 E Broadway DP Application
La Maison Mixed-Use Development
14990 North Bluff Update
1045 Burnaby TDM Study
Rutledge TIA
430 Canfor Avenue Due Dilligence
5562-5568 Manson Street Residential/Daycare Development
Oakridge Annual Visitor Projections
Cowichan District Hospital Design Build Pursuit
3747-3761 Renfrew Street TAMS
604-408 Sydney Ave
Etoile Phase 3 RZ TIA
6471 175A St Truck Path Review
Lot 1 – 6011 River Road TIA
The George Development Gibsons
50 West 2nd Parking and Loading
Lelem Commercial Village Design Review
Olympic View TIA Update
Translink TOD Site Transportation Engineering Services
PBX Site Review
2560 Arbutus Street
Capstan Station Traffic Management Plan
Metropolis at Metrotown Design Review
7977 River Road
Cascades Casino Delta
3319 Douglas Street
Jedburgh & Helmcken Intersection Review
Downtown Langford Parking Strategy
3495 W 4th Avenue
Woodland Park Phase 1-3
2300 Douglas St Self Storage
Post Office Bus Relocation
1100 Robson St Redevelopment
Richmond Centre Phase 2 Design Development
Gateway Resort Pedestrian Access Review
327 Main St TDM
Concord Metrotown 2
Qualex Kemsley
Fairborne 420 Mt Highway Update
1634 – 1748 Capilano Road Update
Cowell VW Richmond Automall Swept Path Analysis
6556 Marlborough Avenue
1031-1045 Ridgewood Drive
TIA Review 167 Island Highway
1520 W 32nd Ave Daycare
CNV Mobility Stategy Phase 2
18745 24 Avenue Traffic and Parking Study
ATNP Grant Application
Musqueam IR#2 Master Plan
601 Rochester DP
Concord Woodlands Ph 3 DP
46915 Yale Road
7018 Main Street
343 West Pender Street
730 Raymur Avenue
3855 Wayburne Drive
Olympic View Parking Study – Lot 3
2195 Gordon Avenue
1075 Nelson Street
4165-4195 Marine Drive
Twin Lakes Village
Southend Village Parcel A – B
2050 Pier Mac Way TIA
8576 & 8594 River Rd Site Review
NW Lower 12th
276 Valley Road Site Review
804 Macintosh St Parking Review
Southend Village Parcel C
2450 United Blvd Due Diligence
SOCO Phase 2 (520 Young Drive) DP
566 Lougheed (Elle) TIA Update
7664 – 80 Street
1501 Highway 6 Vernon TIA
Saratoga Beach Residential Development
1040 Barclay St TAMS
Sooke Town Centre
1631 56 Street
Lougheed Town Centre Signal Review
2444 Shaughnessy St Due Diligence
5977 Wilson Ave Trucking Excavation Route Review
5980 Kathleen Ave Trucking Excavation Route Review
Langara Gardens Rezoning
3675 W BroadwayTDM
Ashley Mar DP
1296 Station St 2021 Update
2045 Old Dollarton Road
2350 – 2356 Sooke Road Transportation Review
Clyde Avenue Micro Units
6645 Dow Avenue
Marine Gateway 2
CNV Waterfront Transportation Study
Burnaby Hospital Redevelopment Project Phase 2 Business Plan
1547-1599 Crown Street Traffic Review
102 – 128 E 8th Ave & 721 Cumberland
VC2 Loading Facility Coordination
594 W 26 Avenue HL Review
9525 King George Boulevard (Innovation Hub) TIA
1541 – 1557 Bond Street TIA Update
2751 Kingsway TIA Continuation
Colwood Speed Wash & Commercial Development
234 W 3rd Ave Loading Review
View Royal OCP
View Royal ATNP Grant
3240 No 4 Rd TIS
815 Selkirk Ave
2062 E Broadway
3347 Glasgow Ave
Lord Roberts Annex School
11771 Fentiman Place
Crest Parking Maneuver Review
665-669-685 Island Highway East
1057 Gibsons Way Traffic Study
GEW Industrial Park
711-721 Campbell Street
CSF Modular School Braefoot
Wanson Oakdale Design Review
River District Parcel16-1 Change of Use Parking Letter
Southlands Lots 39 & 40 DP
1166 West Pender St DP Prior to Response
1805 Feltham Road Parking Variance & Traffic Review
6085 Irmin Street CTMP
710 Caledonia Avenue
1250 Rogers Way
Anniedale Hwy 1 Crossing CTMP
Bosa Brightside Phase 3 DP
5360 12 Avenue Office Building
Westport Village 2021
Fraser Street Parking Study Continuation
Wachiay Affordable Housing
Broadway + Commercial Design Development
4500 Northlands Blvd Transporation Study
Wilson City Walk Surrey
2150 Keith Dr HandyDart Design Review
River District Parcel 13 Turning Review
856-858 Esquimalt Rd TIA
724 – 728 Lea Ave
Harbourside Lot C
River Green Parcel D Site Plan Design
River District Master Plan Rezoning Update
Coquitlam Multiplex Parking Supply and Demand Review
1500 Admirals Road Access Review
728-796 Main Street DP
1684 Alberni St Rezoning Update
Lions Gate Hospital
PHSA Slocan Site
Living East Village TDM & Parking Strategy
Coco – 41st Ave & Alberta St
3180 St Johns
108 & 140 D
9015 120 Street Child Care Parking Variance
956 Heywood Autoturn
River District P19 Energy Centre
3070 Kingsway Signal Warning System
King Edward Modular Housing
Brewery District Temp Ped Routing
1581 Church Street Childcare Parking Study
6519 Throup Road
1628 Station TAMS
Temp RV Sani-dump
Taft Rd Rlwy Xing
32690 14 Avenue Mission
King David HS 2021
107A Avenue – Surrey
10201 KGB Surrey TIS
Wesbrook Mall Ph3 Traffic Assessment
Richmond Centre SA Review
1311 Howe Street
Langley Events Centre Redevelopment
Chown Place Master Plan TIA
1698 West Georgia St DP
5058 Joyce St Truck Path Review
Thunderbird Redevelopment
Oak Bay Pedestrian and Sidewalk Master Plan
Wilson 2
Toronto & Arcadia Parking & TDM Review
1170 Derwent Way
10333 River Drive Design Review
VMC Bike Rack
6622 & 6688 Willingdon Ave
1967-1999 East Hastings
855 – 865 W 10th Ave
125 E20th North Van Continuation
1296 & 1298 Johnson Street Traffic Study
6409-6487 Cambie Street
Ecco Recycling TIA
Columbus Court Parking Study
6620 36th St NE Parking Study
Stampede Master Plan Parking Study
Kingsland West
PBA Hotel
Fishmans Transportation Study
Nolan Hill Apartments Noise Study
Nolan Hill Apartments TIA
Master HVAC Trip Gen Letter
Bragg Creek Brewing Parking Study
17th Ave SE BRP Pre-Opening RSA
HPIP Bld 2 Update
Len Werry Complex Facade – Pedestrian Counts
Trinity Hills Block B Design Optimization
Al Madinah TIA
Finnie Lands CHB
80 Sage Hill Rd Parking Study
1801 1 St SE SDAB
RNDSQR Life28 TIS
Wellings of Calgary
Golf Driving Range RR14
Sherwood TIA
Indigo Hills Update
99 St Digital Sign Edmonton
Rocky Mountain House TIA
Livingston Phase 13 144Ave-Centre Street
Copperview ASP TIA (Didsbury)
1441 St Georges TMP Update
Carrington MAC
Horton Road Seniors Living
Belmont Misc
Airport Trail Expropriation Hearings
Western Steel TIA
Sunnyside Cochrane TIA
Wing Kei Village TIA
The Theodore Parking
Western Steel Safety Review
Victoria Park Traffic Consolidation
Singer Property TIA
Barron Building Traffic Accommodation Plan
University Drive Twinning (Lethbridge) RSA
Coldwell Ranch TIA
River Height Traffic Survey
Vecova Recreation Centre TIA
Lincoln Park TIA
McCall Lands Due Diligence
Crowfoot Crossing
Chabad Lubavitch
Blackmun Bay
Canal Court
Cochrane Gas Co-op TIA
Vintage Cannabis
2212 4 Street SDAB Parking
West District Church
19+2 TIA
1029 17 Ave NW Parking Study
1520 4th Street Parkade Review
RCS Parking Count
Bradon Equestrian
316 3 Street SE Parking Study
Range Road 283 Development
Fort Macleod UFA Access
923 17 Ave SW Cannabis
12340 Fort Road Digital Sign
Hanson Macleod Tim Hortons TIA
Vet Clinic Parking Review
Heartland P11 TIA
Stoney Trail Collector – Distributor RSA
Dreams Eco Express Car Wash
Ascension Comments
66 St Industrial
Pacesetter Right Out Review
Bragg Creek Distillers
Metis Trail Temporary Road
Heartland Commercial
Penske Trucking TIA Letter
SHC Access Design
Highway 40 Synchro
Saskatoon Broadway
One Environmental Update
Royal Vista TIA Restart
Scarboro Village Parking
Davy Creek NSP 1
Dalhousie Community TIA
Peaks _ Plains SDAB
Wolf Den Parking Study
Bayside P10
Riverview PMS
Bayview Phase 1
9th Avenue Parkade – Transportation Review
CMLC On-going Services
Fisher Park
Crosspointe Access Review
Hillcrest School TIA
Northland Plaza Parking Update
232 20th Ave NE Parking Review
North Hill Centre
Beacon Heights Update
Aecon Asphalt Plant
Rosebud Industrial
CIM Disabled Parking
Barron Parking
Centre City Multi-Family Parking Study
2408 4 St Parking Study
Ambrose Residential
Dalhousie TIA Update
Westcon BP TIA
City of Calgary 16 Ave widening extension to 29 ST
Tim Hortons Drive Through Review
2920 Kingsview Boulevard SE, Airdrie
Livingston Phase 13 & 14 Noise Study
North Hill Counts
Devonian Ridge TIA
Silverton South Traffic
Pembina Facility
Chinatown TIA
Kings Pointe Airdrie TAP
Chinook Gate High School
9 Ave Parkade Travel Time
Cornerstone Shopping Centre
The Fifth Parking Study Update
Airdrie Transit Storage
Marda Loop TIA & Parking Study
4623 Bowness Rd Parking Study
4th & 5th Res Land Use TIA
Slokker – Rivercrest P1
Qualico – Rivercrest P1
Township DP Phase 1
CKE Community Hall Parking
Seaman Stadium Expansion Parking
Cell E ASP
Savana P8 Noise Study
CBC Site
Saratoga
Calgary Opera Centre
Heritage II Parking Variance
Skyview MF Parking Study
Ham Quarter TIA
HPIP 4 & 5 TIA
Livingston Phase 7 8
Chinook 58 Update
Hebson TIA
Sunridge Mall Expansion
Livingston HOA Parking Study
Mission Parking Study
Oasis Grove RV TIA
Heartland P 11 Traffic Plan
Winston Co-op TIA
Sunnyside Gardens DD
Kings Pointe Parking Study
Livingston Phase 12
Balzac Warehouse Trip Gen
Painted Sky Ph 1 TIA
TRICO – 7711 Mcleod Tr TIA
Market Mall Theatre Parking
Bridgeland Riverside Continuing Care Centre TIA
Heartland Land Use Update
Miller Meadows TIA
Calgary Student Residence SDAB
Chinook Gate Phase 4a Noise Study
East Village Crystal
226 Ave Review
Sunnyside Village Parking Study Update
Livingston Phase 13 14
Ravines of Royal Oaks
37 Street Detailed Design RSA
Kamloops Parking Management Plan
One Tower Parking Distribution
Walden Place Noise Study Addendum
Regina Sobeys Loading Review
Walmart Parking Review
Aluma Form Manufacturing
Due Diligence 73 St & 17 Av SE
Barclay Bus Lay-by Design Review
Polaris Centre
Moose Jaw Subdivision
Shantz Crossing – Buy-Low TIA
Nolan Ridge Gas Bar Memo
315 Manitou Road SE
HPIP Lot 28 TIA
Cidex Hat at 14 Street SW
100 St and 101 Ave In-Service RSA
Cochrane Lakes RAB Review
Fernie – Whitetail Drive Multifamily
1804 13 St SW Parking
Les Jardins
Summerfield & Stonegate Noise Studies
1520 4th Street Parking Letter
Blackfalds Industrial TIA
Homestead Phase 1
Riverbend Shopping Centre Parking
Savanna P12 Noise Study
Mission Sobeys, Parking Count
Atkins 101st Street Triangle
Copperview Didsbury RTC
Streetside Inglewood TIA
Eagle Crest Altadore
Silvera Jacques Site
Gold Medal Update
1329 9 Ave SE Parking
Spray Parkhill TIA
Okotoks Arts & Learning Centre
2300 5 St SW Parking
Integrity Buildings TIA
Crossiron Mills Roundabout
246 Nolan Ridge Crescent Swept Paths
Place 10 Parking
South Bank Parking
Fireside P10 TIA
Elbow Valley Lot 1 TIA
Trail 19 TIA
Pratt's Freezer P1 TIA
CrossIron Commons TIA
Westgate Mixed Use TIA
The Theodore Gladstone Design
Painted Sky P1 TIA
Brier Run TIA Update
Hillstone Aggregates TIA Update
East Hills Block C TCP
Walden On-Going Services
NVM TIA Update
MGH – Molok
Victoria Park Green Line
Hotchkiss Roundabout Staging
Heartland 3 TCP Update
Nimmons Court Parking Study
Landstar Inglewood TIA
Trans Canada Highway 22 Interim Development
Gateway Parking Memo
Bradon Tennis Court Parking Review
157 Tuscany Summit Heath TIA
Athalmer Commercial
6th Street SE Connector RSA
6520 36th NE Parking Study
Sierra Springs Drive Yankee Valley Blvd RSA
Sunalta Community Hall Parking Study
Crowchild 7-11
Cambridge Park P4 TIA
Contemporary Calgary
Equestrian Centre
5th and Third Parking
Purity LIfe Products TIA
Nolan Hill Commercial Parking Study
4 Avenue Residential TIA Update
RNDSQR Inglewood
Lynnbrooke Parking Study
Ambrose TIA
Willows West P1 TIA
7717 84th Street SE Truck Sales
Railside Industrial Park
Silverdale Ave Commercial TIA
Bragg Creek Brewing Company
David D Oughton Site
Medicine Hat Starbucks
CN North Customer Lands TIA
Auburn Bay
Coventry Hills
Delia
Ecole le Ruisseau Brooks
Mahogany
Skyview Ranch K-9
Tilley
West Springs Senior Living
HPIP Bld #3
Alps Hotel
Wind Walk Phase 1
1216 8 ST SW
Five Eleven Parking Study
Edmonton Convention Centre Digital Signs
Windsor Place TIA
Chinook Gate TIA Update
Chinook 58 Ave (2019)
Banff Signal Timing
Chester Ronning School-Camrose
St. Thomas Aquinas School-Provost
85th Street SW
Verus – Balzac TIA
1509 & 1513 15 Avenue SW Parking Study
HLC Homes Subdivison
Heatherglen Post Submisson
Greenbriar TIA
25 Street NE Parking Lot
Leons Balzac TIA
Banff Trail TIA
Southern Alberta Eye Centre Ph 2
Rocky Mountain Motorsports Update
Skyview P2 Lot 3 Parking Study
West 85th II Parking Relaxation
Telus Project
Walden Daycare
Rosen TIA
New Brighton Phase 2 TIA
OBCR Coulee Project
McCall Lands Development
Varsity Station 17 TIA Update
1520 4th Street Loading Review
RNDSQR Bridgeland
Deer Valley Pad Traffic & Parking
Crosspointe 3&4 TIA
TDL Warehouse Parking Study
2823 24A St SW TIS
Fernie Family Housing Project
1605 28 Ave SW Parking memo
Mahogany Commercial (South)
Bearspaw Reservoir Lands TIA
211 14 St NW TIA
Newport Village
17th Avenue Commercial
33 Street & 17 Ave SW
O'Brien Lake West School-Grandprairie
Stony Plain Central Replacement School
Paul Kane High School Replacement
Ecole A La DecouverteEdmonton
Bad Toro, Invermere TIA
Inglewood Fire Hall
601 20 Ave NW Parking Memo
1045 Haro Street TAM
CCIS Parking Study
AFCC Parking Study and Traffic Review
1408 33 St SW Parking
1922-24 10 Avenue NW Access Memo
3575 20 AVE NE
Wing Kei Village TIA
Trail 31 TIA
ML22 TIA
Cochrane Mixed Use TIA
Renfrew801 Parking Memo
2840 14 Ave SE Parking Memo
1718 17 Ave NW Parking Memo
2137 31 Avenue SW Parking Memo
Calgary Event Centre
Timberlands North Transportation Analysis
826-818 16 Street NW Parking Memo
261216 Wagon Wheel Way
Brooks Residential Parking
Rivers District TIA
Seton Way Noise Study
1302 34 St SE Parking Memo
EXP – TCP – 2020
Sunalta Zero Parking Study
La Societe Pommes Child Care Expansion
4111 1 St NE Parking Study
2806 Richmond Road SW Parking Memo
2505 Eversyde Ave SE TIA
Davy Creek NSP 1 TIA
AT Deerfoot Trail Technical Expert RSA
5 Avenue and 13 Street Functional Planning RSA
Copithorne Gravel Pit TIA Update
ISIC Roadway Planning Study
Prince of Peace TIA Update
Fernie TMP
SoBow Subdivision TIA
Bowden Digital Sign Review
Inglewood Brewery District TIA
Uni26 Curb Extension Drawing
Springbank BB Fields TIA
West Market Square DD
Caravan South Hill TOD TIA
128th Avenue Pre-Opening Road Safety Audit
1101 Russet Road Parking Memo
4th Avenue Rental Towers TIS
Airport Trail 60 to 68 Street RSA
ATRI EB-NB Ramp RSA
1404-1408 22 Ave NW Design Review
Spruce Grove Parking Management Plan
Trotter and Morton TIA
Timberlands North
Athalmer Access Management Study
Highway 19 RSA
The CalAlta Expropriation
Arrow Heights and Columbia Park RSA
Closer to Home TIA
Bragg Creek Hamlet Core
Silvera Site Bow Trail TIA
14130 McIvor Blvd SE TIA
Gill Development Conrich TIA
HPIP Building 6
NRG Concrete Traffic Letter
Fawn Hill CS TIA
Bowness 58 TIS
Langdon Bri-mor TIA
5320 2nd Street SW TIA
Perali Montgomery TIA
Morningview Development TIA
Cochrane Kal Tire TIA
Christie Park TIA
2244 24 Ave NW Parking
Glendale Commons Queue Study
500 Block Phase 2
Meadow Miles
HPIP Building #4
240 4 Avenue SW Loading
2318 15 St SW TIS
Flyover Park Parking
Damkar Seniors 2020
Trinity Hills TC ASP Amendment
West District Gateway Parking
4020 Bowness Road
6527 36 Ave NW Parking
Caravan Trucking
10 Avenue SW Access Concept
Energy Equine TIA
Blatz Subdivision
New Westminster Parking Study
Mathison Hall
Kimberley Tim Hortons TIA
ATCO Lincoln Park Due Diligence
Iron Landing Phase 4 TIA
STEM School Parking Study
4723 1st ST SW Parking Study
Helios Simtraffic
738 20 Ave NW Parking Memo
Greystone Commercial TIA
Greystone Residential TIA
HFH1 NWT Cultural Campus
625 Sage Valley Blvd Parking
RioCan Loading and Grade Analysis
Father Lacombe Care Centre
Osbourne Road TIA
River's Edge Hoarding Plan
1404 16 Ave NW Parking Study
1103 17 Ave Parking Study
Cambrian Medical Campus
Skyview Phase 4 Parking Study
2734 Richmond Road Parking Memo
NCBP Phase 4 TIA
Strathmore & District TIA
Inglewood Crossing Parking
Rivers Edge TIA
Revival Energy Transportation Letter
Prominence Way TIA
HPIP 4C TIA
HPIP Building 10 Traffic Letter
102 16 Street NW Parking Memo
Distillery Sightlines
Crosspointe North Traffic Letter
140 2 Ave SW Zero Parking Study
Bankview 2310 Parking
Red Embers Point Parking Study
Calgary Ocular Parking Study
HPIP Lot 15 BISON Trip Letter
Nolan Hill Daycare Parking Study
2050 Campbell Road TIA
Medicine Hills Cell A
P2011 Carmek Industrial Traffic Letter
5252 Country Hills Blvd Parking Study
Heritage Driving Range
Oldstreet Loop 33 Parking Study
Dalhousie Station Parking Inventory
The Bay Point Trip Generation
258 20 Ave NW
3904 18 Street SW
209-211 25 Ave Site Planning
AFA Wood Products Traffic Letter
Fourth Street Lofts TIA
2203 37 Street SW Parking
1605 28 Ave SW Parking
1314 20 Ave NW Parking
Conrich Crossing Phase 1
Ogden Road TIA Phase 1
Lewisburg Major Roads Templating
Great West Kenworth TIA Letter
Ogden Road TIA Phase 2
Rivercrest Phase 2 TIA
602 Nelson Street Esquimalt
Dufferin Blvd SE TIA
Sackney RV Storage TIA
West District Grocery
Belvedere Global TIA – Stage 1
Peak Building
Cimmaron 41
7603 – 7703 & Street Hoarding Plan
Bow 360 Access Memo
Harmony Beef Transportation Letter
HPIP Stage 3Aii TIA
Park Point Ph 2 TIA
Oldstreet Loop 36
Athabasca Delta K-12 School
MacLean Court TIS
Shawnessy Lodge Parking Study
West District Update
Horse Creek TIA
Savanna Phase 13 Noise Study
Holy Rosary School – Lloydminster
ABG Skyview Building 2 Parking Study
Legacy Creek Farm ASP
Black Diamond Outline Plan
Port Okanagan TIA
YYC5 Crosspointe Transportation letter
Galloway Land TIA
Father Lacombe School
Meadow Miles Update
Mahogany Road Classification Update
Mission Safeway Parking Lot Review
BMOx Mobility Study
Shaganappi 5 Parking Study
The Fifth Hoarding Plan
729 20 Ave NW Parking
424 17 Ave NW Parking
Lacey Parking Study
HPIP Sobeys DP
Lord Beaverbrook Guardrail
2015 22 Street SW Parking Memo
Kingsland Residential Parking Study
Didsbury Dairy Queen
Settler's Green TIA
Seton Superstore Parking Study
Aspen Meridian TIA
Hillhurst Boutique Parking
Sears Redemise TIA
Ehipassiko Buddhist Centre
Closer To Home TIA Update
Standoff Community TIA
Town of Okotoks Network Screening program
Pacific Pet TIA
Hillhurst Swept Paths
Country Hills Boulevard RSA
606 Confluence Way Parking Update
D'Arcy Phase 3 Noise Study
Shadow Mountain East TIA
HPIP Sobeys Expansion TIA
243125 RR33 Letter
933 – 38St SW Parking Study
Ambassador TIA
South Station Update
HPIP East CS TIA
EXP TCP 2021
211 25 Ave SW Parking Study
CGate Trip Gen
Truman Belvedere West – Outline Plan
Big Hill Springs Phase 1
Richmond Road Drive Through
120 Commercial Drive Traffic Memo
HPIP Lot 19 Subdivision TIA
HPIP Lot 15 Subdivision TIA
Watermark Phase 7 TIA Update
2920 Kingsview Drive
Truman Belvedere East
Edmonton Valley Line West RSA
Butte Hills East CS TIA
235 Red Embers Way Transportation Advice
606 Confluence Way Zero Parking
1405 St Paul Street TIA
Crowfoot Drive Through
Beaumont School
NCBP DCG2 Trip Generation Letter
Northland Noise Study
The Edward Residence Restaurant Parking
462 20 Ave NW Parking Memo
1615 20 Ave NW Parking Memo
259 18 Ave NE Parking Memo
1531 33 Ave SW Parking Memo
3719 14 St SW Parking Memo
19 Street NW Land Assemblies TIA
Noise Study for Central Court
Granum ASP TIA
Truman Westbrook 33 Street SW TIA
HPIP Bld 8 Trip Generation Letter
HPIP Bld 7 Subdivision TIA
Dream 20 TIA Letter
4931 17 Ave SW Parking Memo
Interlink 2B Trip letter
1221 17 Ave NW Parking Memo
Bowwood Drive NW Townhouses Parking Memo
909 5th Avenue SW Hoarding Plan
510 10 Street NW Parking Study
Prince of Peace Truman TIA Update
Vera Townhomes C & D Parking
Interlink 1A Yellowstone Techincal Memo
United Place Parking
SasksBuild Sites
Bridgeport Phase 1 Noise Study
900 Railway Avenue TIA & Parking
Belmont Joint Use Site
HPIP Stage 4D TIA
1839 38 Street SE Parking Study
Viscount Bennett Centre Due Diligence
Western Block Parking
100 Commercial Drive Trip Generation
Rivercrest Qualico P1 TIA
1005 Centre St parking Study
TTL Transport Traffic Letter
Minto Alto Parking Study
High River Interim Intersection Review
HPIP Bld 11 Trip Letter
Didsbury Mall TIA
Cranston Corner Parking Count
Black Diamond Commercial TIA
Landmark Business Park TIA
Manchester TIA Parking Study
3903 2 Street NW Parking Memo
5251 Country Hills Superstore Easter Parking
1601 Kensington Road NW Parking Study
Pearce Estate Park Transportation
Cornerstone OP TIA
69 Street OP TIA
508 Agribusinees TIA Update
Victoria Park Transportation Modelling
Griffin Road Business Park TIA
Riverview Pointe Traffic & Parking
Dead Man's Flats Mixed-Use TIA
HPIP Lot 19 TIA
Savanna Phase 17 Noise Study
Crossfield Highway Commercial Update
Cornerstone Ph 6-8-9 Noise Study
Balzac 50 TIA
RJR Enterprises Ltd Compensation Hearing
Evanburg School
Rosemont TIA
109 17 Avenue SW Parking
Brawn Property TIA
McLellan BP TIA Update
Kelowna Spirit FC
Bridges of Langdon TIA Update
528 & 628 10 Street NW Parking
Wagon Wheel View Trip Letter
Montrose TIA Update
1401 – 17 Ave SE
880 Marina Drive Chestermere Parking
Mission Road Carlisle TIA
Marda Loop Hoarding Plan
HPIP Lot 12 Trip Letter
Scarlett Ranch TIA Update
Brookside Phase 4 TIA
Jumping Pound Ranch Trip Generation Assessment
EXP TCP 2022
37 Street Multi-Family DTR
Block N Parking Memo
Rocky Ridge Fieldhouse TIA
Kensington Legion Phase 2
Cambridge Park Cell D Update
Greystone Phase 3 TIA
Rivercrest Phase 2B & 3 TIA
Fireside Phase 11 TIA
The Hills Vernon TIA
Heritage Hills Residential TIA
Skyview Ranch Noise Study Update
Dunmore Industrial Development
526-530 19 Street NW TIA
Sobeys Building B TIA
5815-5819 Elbow Dr TIA and Conceptual Design
814 1 Avenue NE Parking
Helios Loading Sufficiency
Interlink Phase 2B Trip Letter
99 Shawnee Common SW
Regina – Generic Project
Saskatoon – Generic Project
New Cultural Precinct Parking Study
Burrard & Davie Conflict Analysis
Cruising for Parking West End
150 W Pender Parkade
800 Main St
Hastings – Carrall Intersection
60 West Cordova Parking Supply Strategy
601 West Hastings Dome Site
1575 West Georgia DP
1304 Hornby St
1021 W Hastings BP Stage
Central Waterfront Hub
Prior Vernables Capacity Assessment
TFN Amazon Traffic Monitoring
Tsawwassen Shore Lot 202 Subdivision
Hallmark Poultry 1831 Franklin
Fruiticana 132 Street Dev TS
2906 W 4th Avenue
Thunderbird Marina
234 W 3rd Ave Turning Analysis
Landmark Premier Properties
524-528 Powell Street
Anniedale Tynehead VISUM Update
3777 Kingsway Boundary Mixed-Use
320 East 15th Ave TDM
1456 Johnston Rd Design Review
Richmond TH Swept Paths
SIV Housing for Women 546 W 13th
Aegean Garden 17722 58 Ave TIA
6280 – 6350 Willingdon
2241 McAllister Avenue
Retreat Centre Coquitlam Due Diligence
Old Stock Exchange
Burquitlam Plaza
Latoria & Ryder H Signal Timing
711 Aexander TDM
10232 Whalley Blvd TIA
Bear Creek Park Athletics Centre Feasibility Study
Ambleside Ph 2 Ramp Review
Vedder/Promontory/Prest Design Built
Park Royal Construction
2030 Barclay Street
712 Robinson Street
Film Studio Griffiths Design Review
Burquitlam YMCA
Whitgift
Jewish Community Centre Rezoning
Metropolis at Metrotown Phase 1
728-798 Main St
672 North Rd (Gibson) Waste Collection
Metropolis Central Blvd Closure
TFN Beedie Traffic Review
Tsawwassen Commons Rezoning
Lot 5 Shipyard Follow Up
Heritage Office Yaletown
Arbutus Block A DP Minor Amendment
Village at Park Royal Parking Layout
Metropolis at Metrotown Master Plan
3033 Immel St Abbotsford
10274-10324 120 St Access Design
Abbotsford Law Court
Nicomekl Riverfront Plan
Surrey Centre Block Master Plan
17277 56th Avenue
17277 56th Ave TIA
577-587 Dansey Ave
10451-10491 No 2 Rd Follow Up
Gates Avenue Parking Review
TFN East Precinct TIA update
2025 St. Johns Street
Parc Riviera Mews Railing
177B St & 58 Ave Parking Study
Lot D2 Surrey City Centre
TFN Tsawwassen Shores Phase 2 (update)
Arbutus Blocks C D
5852 Patterson TS
Hamilton Phase 1 TIA Update
590 – 622 Foster
1415 Green Timbers Way
Tsawwassen Commons As and When
Tsawwassen Mills Access 2018
Sewells Landing Follow Up
1610 EFry Rosewood Pkg Variance
Holland Parkside KGB
418 Gamma Design Review
533 Cottonwood
SFU Surrey Sign Marking
Richmond Driveway Design
Willowbrae Richmond Daycare
750 Dominion Ave TIA
Dyke Rd Access Study
Scott Rd Tannery Rd Triangle Lot
TFN Precinct G1 Traffic Study
6825 West Boulevard
Olympic View TIA
Seaspan Design Services
TFN 2825 COM 4261
Kensington Square Traffic Marking Plan
Park Royal North Mall P2 Level Restripping
Sherbrooke Truck Turning
137 St 76 Av Surrey TS
777 Dunsmuir Parking Review
Grandview Central Safety
Oakridge 2017 DP Process
BC Children Women Hospital Traffic Plan
840-850 Austin TIA
Canada Place Parking Strategy
Banquet Hall Parking Survey
Tsawwassen Commons Phase 5
No 2 Rd TH Design Review
Kerrisdale Buildings Design Review
Superior Poultry Parking Review
YMCA Surrey Central
1294 Granville St TDM
Richmond Centre Traffic Calming Study
Connaught Retail Parking Variance
8725 French Street TAMS
Richmond Centre TMP
618 W 32nd Ave Transportation Review
2019-05 Starbuck TIA
Hornby & Pacific Loading Rev
Pacific Centre Bike Access Review
Yates & Cook Mixed-Use Development
Hume Park Master Plan 2019
5237 Koksilah Road Parking Study
3450 Whittier Ave
4080 Gordon Head
3839 Quadra Street
3656 Raymond
110 Menzies Street Traffic Review
20222 56 Avenue Access Review
Coquitlam CCTF Review
2886 Commercial Drive TAMS
3030 E Broadway
Alberni Street Project
Bernard Block TIA
Hamersley House Traffic & Parking Study
611 Agnes Rezoning
618 Sixth Street Update
526 – 550 Riverside Drive & 2914 Windridge Drive TIS
Brookridge Drive Update
1048 Tillicum Road Traffic Management Review
Odlin Road TIA and Design Review
3839 Quadra Parking Variance
3656 Raymond Parking Variance
Sapperton Green Master Plan Follow-Up
401 W. Georgia Rezoning
400 West Georgia
Richmond Centre Phase 1 OCP (4382-13)
Maplewood East
Heather Lands Master Plan
SJIS Shawinigan School Master Plan PE Project #82250
Heather Lands Rezoning
Post Office Redevelopment Transportation Assessment – Draft Report
5500 No. 3 Road
400 W Georgia LMP
Richmond Centre Parking Occupancy Survey
371 Alberni Highway Access Review
3310 Fraser Road Traffic Assessment
200 Granville
Grosvenor Lougheed Transportation DD
Sooke Tim Hortons Access Review
1st & Main Transportation Review
South Latoria Master Plan
131 Water Street Loading Review Update
Grosvenor Edgemont Construction Design
Langara College Access Review
450 W Georgia Rezoning
701 West Georgia Layby Review (Pacific Centre Rotunda)
1059-1075 Nelson Street Rezoning
Wentworth Avenue Rezoning
SFU Lot 31 Design Review
Waterfront Tower 2019 DP
1766-1794 Frances St TDM
6487 Cambie Street
Alderson Gate
Pinnacle Capstan Village Phase 3 4
1300 Yates Street Parking Study
Langara College – Facilities Master Plan
ICBC Maple Ridge CC Parking Review
14990 North Bluff TIA
NW Uptown Traffic Study
Post Office DP TAMS
Townline No. 3 Road Rezoning
3427 Happy Valley Road
Gaspe Place Update
Seymour River Place Design Review
CF Waterfront Tower DP
618 Sixth Street TIA
Rainbow Ridge Access Review
825 Fort Street
ICBC PoCo Access Review
Sapperton Street Design
1166 West Pender TIA
Eric Hamber Secondary
700 Kingsway Mod Inc. Parking Study
2830 Grandview Mod Inc. Parking Study
BC Housing Master Planning
Brightside Vancouver
VAHA Midtown/ Downtown Projects
2924 Venables Street
Granville & Broadway
1550 West 75 Avenue
2751 Production Way
18064 Sunwood
David Lloyd George Update
BC Housing North
Woodland Park MP
3495 W 4th
Surrey City Centre YMCA
2735 East Hastings
SurreyTong Louie YMCA Site Plan Review
Sierra & Sienna Coquitlam
Hoy Creek Phase 1 Parking Study
River Green Child Care
12155 Edge Street
3353 Cambie Street
2444 Shaughnessy Street Follow-up
1505 Brigantine Drive
Amica Oak Bay CTMP
2542 Garden Drive CTMP
Te'tuxwtun
NAHS Trackside
3977 Rainbow Street TIS
Hartland Landfill Alternate Access
801 Ryan Rd TIA
Wilden Village 2020 Update
3584 Quadra Street
5638 Inlet Ave
2202 Main Street TDM Due Diligence
2102 Keith Dr Design Review
Port Moody Station Area Master Plan
466 Rousseau Street Update
7069 E Saanich Rd
Alberni Hwy & Despard Signal Timing Update
515 + 533 Admirals Rd
Gateway Residences (752 Marine Drive)
Cottonwood Ave.
14509 – 14595 104 Ave
3100 Production Way Phase 1 TIA
1895 Commercial Drive
107 East 3rd Avenue
Clyde Avenue CTMP
2444-2448 Shaughnessy Street Parking Operation
752 Marine CTMP – Foundation+Structure
951 Beasley Road Alignment
528-592 W 28th Ave
Saanich Street Sweeping Levels of Service
3550 McVicar Court
1310 Mitchell Street
Shoaling Heights
2060 Alma St
PineRidge 2020 Transportation Study
675 North Road 668 Whiting Way
752 Marine Construction TMP
Lorvatto: 616 Constance
Granville & 68th Avenue DP
PoCo Place Redevelopment
3422 Lancaster, Port Coquitlam
PARC Kelowna
Ashley Mar – Market
Rideau Edge Condominium
Ashley Mar – Co-op
874 Fleming Street
14990 North Bluff Road
Welch Street Bridge
Oak Park Schematic Master Plan
500 Foster – 2019 Update
452 E Broadway
8655 Granville St TDM Plan
4533 W 2nd Ave – Driveway
1901 Jerome Road
4343 W 10th – 2019 Update
1400 Wingrove Parking Strategy
Lakeside Place Traffic Study
Coquitlam Transfer Station Update
Meadow Auto Dealership
3989 Holland Avenue Transportation Review
712 E Keith Road
415 435 Michigan Street
Windsor Square Parking Study
508 Clarke Rd TIA
Keifer Estates TIA
3100 Production Way Master Plan
625 North Road TIA
Garden Dr E 10th TIA
901 W Broadway Hotel
1720 Wilfert Road – View Royal Mixed-Use
1134 E Georgia TAMS
Surrey Recycling Garbage Drop-off Facility
Grant Avenue TIA
Mayfair TMP
Glacier National Park TMP Review
3755 McGill Street PS
810 Kingsway TAMS
Thomas Road Access Study
3700 Gilmore
Lake City Film Studios
Burke Mountain Road Network Redesign
103 Ave Residential Tower Loading Strategy
15319 Marine Drive Access Review
1783 22nd Ave Parking Review
Lougheed Wren TIA
Vancouver LTB Club Parking Study
West Village Pad 7 TIA
4343 W 10th Parking
Ryan Road TIA
500 Foster TIS
Westside Village Parking Study
1475 Fort Street Parking Strategy
W 4th & Macdonald
752 Marine Drive
Holland Park
1698 West Georgia
2055 Boundary Road
675 Adler Ave TIA
SOLO District Ph4 Parking Study
6595 196 Street Trip Generation Analysis
14825 Thrift Avenue Loading Asessment
1575 Kootenay Self Storage
Crown Street Preliminary Traffic Review
Coquitlam Group Child Care Parking
1464 Vidal Street Update
Burke Mountain 16A
2337 KGB SPA
Glenayre and Clarke Preliminary TIA
433-457 W 42nd Ave
Cariboo Centre 2019
Kiwanis North Shore Seniors Housing
10925 University Dr Transportation Review
15135 20th Ave
Dyke Rd Access Study 2019
5538 Shorncliffe Avenue
Rogers X
Hiawatha 2019
Cambie at 43rd
10662 King George
Impact Plaza 1A & 1B
Parking / TDM Study
Eric Hamber Secondary School Design Build 2020
UBC Transportation Testbed Phase 1
CSF Pemberton
750 SW Marine
600-688 SW Marine Drive
2014 Alsco
Pine Centre Mall Design Review
625 West Hastings
5725 Carnarvon Street Intake
Sewell's Landing Folllow Up 2
1290 Hornby Street
1541-1557 Bond Street TIA
10138 Whalley Blvd
9644 King George Blvd
777 Dunsmuir – Parking Access
Kinderbees Child Care
Piccadilly West Vancouver
800 Robson Street
Uptown L4 Improvements
4330 Kingsway
666 Burrard Update
Mirra 2,3,4
Park Royal Indigo Loading
Riverview Development MP
800 Granville Street
City of North Vancouver Works Yard Relocation Project
1055 West Georgia
Park Royal – P2 Level Overpass Traffic Management
526 Granville
TFN Aquilini Residential Parking
Country Club Centre
Southridge School
304 East 1st Avenue
Langara YMCA
Ryerson United DP
5325 Kincaid Burnaby School District
975 West 57 Avenue
UBC Hydrogen Generation and Fueling Facility
Audi Dealership 2nd Avenue
Clyde Avenue 2017
Open Road Honda – New Westminster
Bayview Elementary 2018
NE False Creek
Oakridge Transit Centre
666 Burrard Street
Sobeys Salt Spring Island
2336 – 2366 Charles Street
Collingwood School Wentworth 2019
RCMP Pacific Regional Training Centre (PRTC)
Bute & Melville
455 Granville
1112 Pender
Foot of Denman Bus Parking
Coal Harbour Community Centre
KPU Campus Master Plan
UBC Robson Square
1068-80 Burnaby Street
1100 Robson Street
Thurlow and Harwood
Queensway Mixed Use Development
Barclay Residential
Sunrise Seniors
1540 West 10th Avenue
1558 West 6th Avenue
1055 Harwood
1635 W4th Ave
2106 Main Street
Lochdale Village
Oakridge Transit Centre 2018
St Marys Parish
6103 West Boulevard
University District 2 3
Crofton Manor
2202 Main Street TDM Plan
1450 Hwy 99 Industrial
6620 Sussex
Loftus Loop
208 West 41st Ave
Carrigan Court TIA
2992 Glen Loading and Waste
602 Kingsway
Imperial Project in Royal Oak
171 – 9211 Beckwith RD TIA
Glenlyon Business Park Logistic Centre Due Diligence
Elmwood Parking and Loading
1503 Kingsway Signal Review
Brackendale Hub Parking and Trip Gen
325-341 W 42nd Ave – TAMS
Lougheed Village
1468 Alberni Street
Riverview 2020
Broadway and Alma 2018
BCH Kingsway & Edmonds
SFU LOT 19
Silverdale MIS – Transportation Consulting Services
Salvation Army Harbour Light Renewal
Furry Creek Traffic Analysis
Airport Square Gate Review
Coquitlam Centre Cactus Club Signal Timing
SFU Lot 24 Site Design
2715 W 12 Ave Public Hearing
Brewery District Bldg 8 TA
8 East Broadway Design Review
710 Dogwood St
Victoria Drive & 11th Ave. Transportation Analysis
Bosa Squamish Waterfront
Fraser Mills Transportation Assessment Update
Newport Ridge / Thunderbird Creek
Coquitlam Central
Central Silverdale Neighbourhood Master Plan
Squamish Canyon Traffic Impact Analysis
Lougheed Mall – Site Traffic Operation Issues
Brewery District Building 7 Loading
9572 120th Street
3568 & 3572 Mt. Seymour Pkwy – DP Update
Strawberry Hill
Blue Mountain Mixed Use Development
BC Frozen Foods Access
Richmond Centre TIA
1394 Robson Street
1400 Robson TIA
2434 Clearbrook Rd Tim Hortons
2221 Main Street
4354 Hastings
LTC Phase 2
Pinnacle Lougheed
7470 Buller Ave TH
Pemberton Bridge Traffic Diverion
Jacombs Rd Tim Hortons
1331 Bailey St
Cadboro Bay design
UniverCity Lot 33
Garibaldi Springs TIA V2
Red Lion Parking Review Update
4275 Grange Street Rezoning Burnaby
1111 Kingsway Site Design Review
4265 Lougheed Staples Area EMP
Concord City Parkway TIA
715-717 Como Lake Ave
6615 Telford Avenue Site Design Review
1647 McRae Avenue Parking Review
3405 Shelbourne St Parking Review
4080 Gordon Head Rd Parking Review
992-988 Gorge Rd TIS
819-823 Esquimalt Rd Snr Ind LivingTDM
1760 Old Island Highway
Blood Alley DPMA Support
Silverstone Care Centre
704-710 Grover Ave
5985 Barker Site Plan Review
Grosvenor Brentwood Loading Study
724 Como Lake Ave Due Diligence
185 E Keith Rd Rezoning (Victoria Park)
Main St. DP Follow Up
544 Austin Development
Sharp Road Tofino Affordable Rental
Rochester Estates TIA
6340 McRobb Avenue TIA Nanaimo
Harbourside Lot D Submission
TFN Industrial Site Update
319 North Road Rezoning TA
319 North Road Phase Ph1 DP Support
1033 Austin Avenue Mixed-Use Development
Lougheed & Springer Master Plan TIA
427-477 West 49th Ave
1375-1379 Kingsway Rezoning
Parksville Industrial
Saputo Master Plan
Schweyey Rd Site Access
Bosa Development Halifax & Willingdon Rezoning
Saratoga Beach Residential Development TIA
110 E 5th Ave & 2122 Quebec Street
Collingwood & 41st Site Review
Smith & Farrow TIA
Chilliwack Mtn Residential Development
675 Evans Ave Design Review
Harbourside Rezoning Follow-Up
Tofino Housing Corp TIA
Shaughnessy Station Proposed Daycare Facility
1111 Kingsway Site Design Reivew
1114 Rockland Parking & TDM
Enex Fuels Nanaimo Cardlock & Office TIA
East 2nd Street & St Georges Update
856-858 Esquimalt Road Update
570 Bezanton Way Parking Variance
Como Lake & Robinson Parking & TDM
Factors Industrial Site Review
Allandale Lands DD
582 Goldstream Avenue Rezoning
709 Ducklow Street Site Review
Grant Street Site Review
604-616 Regan Ave
5000 Kingsway
Bosa Brightside Master Plan
Telus Bainbridge Master Plan
2200 Yukon
Capilano Mall
Cariboo Centre
3375 Dewdney Trunk Rd Parking Rationale
Seaspan Parking Studies
4125 Hastings Street TIA
4464 Dunbar Street
Victoria Hill Parking Study
901 Lougheed Hwy
1055 Vernon Dr Site Design Loading Review
533 Cottonwood Avenue
1565-1589 Rupert St Site Plan Review
Little Mountain Follow Up – Road Infrastructure
Intergulf Burquitlam
Little Mountain Ph 2 Building AA & EC
Little Mountain Ph 2 Building EB
Little Mountain Ph 2 Building EA
SFA TMP Update
Brewery District Bldg 7 Design Review
48th Street Fire Hall Test Fit
566 Lougheed Hwy
EuroAsia Traffic Study TFN
703 09 11 Como Lake Cityhomes
407-712 Lea Townhomes
810 Agnes St
1500 W. Georgia Loading Review
Little Mountain Follow Up – to be deleted
Little Mountain Follow Up – Building AC
Little Mountain Follow Up – Building AB
Little Mountain Follow Up – Building BC
Little Mountain Follow Up – Presentation Centre Application
West14th LEED TDM
Vivo Mix Use Dev 4700 Block Hastings
CSF School Traffic Assessment
Woodlands Phase 2 TIA
Tsawwassen Shores Lot 3 – Small Car Variance
2421 Alpha Avenue
Driftwood Cohousing
1324 Broad Street
University Heights Shopping Centre Traffic/Parking study
UVIC Student Residence
Hudson Place TIS
1210-60 West 16th St. Residential Development
UVic Engineering
UVic Prop Campus Session
UVic Peer Review
902 Foul Bay Road
9 Erskine Peer Review
University Heights Update
Telus Ocean
McKenzie Centre
UVic Daycare Feasibility Review
Hiawatha TIA Update
670 Farrell Road
1025 Kings Road Transportation
Wharf & Porpoise Conceptual Intersection Design
899 Esquimalt Road TIA
709-719 Ducklow St & 709-715 Smith Ave
975, 983 Pandora Ave.
Jim Bailey Residential Dev. Update
University of Victoria 2018 Transportation Survey
5012 Silver Star Road
Wharf and Porpoise
BC Housing Interior RFP
Canadian Tire Update Memo
Johnson Street Gateway Parking
Tim Hortons 1655 Leckie Road Kelowna
Speed and Frances Residential
Prince George Student Housing
Aberdeen Mall Signal Assessment
6 Mile Road Coridor
Prince George Residential TIA
Fisherman's Wharf Parking
Johnson Street Gateway Update
520 Normandy Saanich
View Royal TIA Peer Review
Vancovuer Island Tech Park
UVic Parking
1471 St Paul Street
SRD Strathcona Gardens
Hillside Parking Optimization
Lipont Place Auction
1300 Ambleside Phase 2
86 and 101 SE Marine Drive
Capri Centre Kelowna Phase 1 Parking
Woodsdale Road Townhomes – TIA
Watkiss Burnside – TIA Review
Meadowlane Mixed Use Transportation Review
Port Alice Rumble Beach Marina Upgrades
Hillside Shopping Centre Parking Redesign
Britannia Community Centre
23000 Fraserwood Way Growing Facility
Ambleside Ph 1 Parkade Review
1157 Burrard
Aurora Winter Event 2018
7350 Crabapple Court
41st Ave & Oak St TAMS
13868-13870 104 Ave
Capilano University Master Plan
Sheraton Guildford Parking Study
Fraser Highway: 203rd to 206th Corridor Study
Gibsons Park Plaza Adjacent Development
Royal Bay New Elementary School
Coquitlam Centre
Surrey LRT Queue Studies
Royal Bay Secondary School Expansion
DNV Waterfront
Maplewood North Master Transportation Plan
Lansdowne Centre
Central City GDP – Master Plan
2452-2490 Marine Drive
11641 227th Street TIA
9702 Glenlyon Parkway
4330 Maywood Street
Katzie Industrial TIA
1002 Pandora – Mason Street Curb Alignment
Evergreen Lane Non-Market Families Housing
Pinetree Court Non-Market Housing
3405 Willingdon Parking Count
BTC T2 Ramp Capacity Assessment
KinVillage Transportation Review
Surrey Gardens Parking Study
1050 United Boulevard
Como Lake United Church
BTC – Tower 8 Design Review
Gateway Project – Pitt Meadows Road and Rail (PMRR)
848 Seymour Street
2710 Kaslo
Ladner Willows Transportation Study
Southgate Transportation Study Update
OpenRoad Mercedes Benz Traffic Study
First United Church 320 E Hastings
Lily Lake Seniors Housing
Westridge Transportation Study
Gateway Project – Westwood Street Rail Crossings (WSRC)
Bridgeview Industrial Development
2425 Manitoba St Transportation Review
2020 SW Marine Dr Access Review
Hazelwood Industrial Park TIA
2945 Green Rd
3429-3469 Fraser Street TAMS
Anthem Parksville
BTC Phase 0 Design Review
2888 Arbutus Signal Warning System
Sandstone 2019
BCRTC Traffic Calming – Burnaby Rail Maintenance Facility
46332-46344 Yale Rd Residential Development
81st & KGB Parking Study
236 Clark Drive Brass Foundry
Musqueam Indian Reserve #2 Development
BTC – Tower 8 Design Review
Willingdon Lands Master Planning & Rezoning
Como Lake Village Expansion TA Study
Gateway Project – Burnaby North Shore Rail (BNSR)
495 E49th Avenue Parking Study
Evergreen Lane Seniors Housing
RCC Parking Review
7151 Victoria Dr Signal Warning System
15241 Thrift Ave Ramp Loading Review Follow-Up
15241 Thrift Ave Sight Distance Review
1897 W 2nd Ave Transportation Review
LDB Lands Master Planning Rezoning
BTC Baseline Traffic Count 2018
MEC 2nd Quebec Loading Update
BTC Phase 2 TIA
New Vista Transportation Review
443 West 63rd Tudor House – Follow Up Parking Review
BTC Master Plan Parkade Access Egress Review
11055 Hazelwood Industrial TIA Follow-Up
633 East Broadway Parking Review
41st Ave Oak St TIA
Langley Lions Seniors Housing TIA
Bridge Studios Follow-Up
8671-8731 Spires Road
BTC Phase 2 Design
2776 Semlin Dr – Lakeview United Church Redevelopment
Town & Country Apts
510 Clark Drive
3609-3687 Arbutus St
4426 Knight St
200 St & 88 Ave Lot 2
1005 Ewen Avenue
St. George Townhome Supplementary Update
14th Ave Developments Ltd.
20097 72nd Ave
2101 Clarke St Study
125 E20th North Van
2801 St. George Street TIA
Southridge School Update
Hampton Hotel Pitt Meadows
4455 Alaska Street TIA
600 West Queens Rd
1456 Johnston Road – TDM
1574-1590 Hunter Street TIA
Turner Dairy – Parkade Assessment
Abbotsford News TIA
Central Park North NTS
Island Rail Corridor CA
445 Kingsway
Sasquatch Mtn Resort
4488 Kingsway Sales Centre
675 West10th Ave
Gastown Child Care
Pearson Dogwood Parcel C DP Application
Site 8 Marriott Hotel Traffic Update
1045 Haro Street
4444-4448 Kingsway
Ecowaste Materials Recovery Facility
Sunshine Woods GC
Auguston Parkway North
1221 E 2nd Avenue
Railway Engineering Services
Kicking Horse Canyon – Mile 30, Mountain Sub
7400 Vantage Way
4970 Kathleen Avenue
Metro King
6450-6508 Telford Avenue
Central City Tower 2 – Transportation Consulting Services
Marine Gateway 2
Tall Timbers South
6556 Marlborough TIA
930 Dominion Ave
6215 Main St
Central City West Parkade Expansion
4720 Vanguard Rd
1515 Kingsway Avenue
Burns Grove
Downtown Kitimat Parking Study
Vanguard Rd Extension
48th Ave Rd & Utility Upgrade
34614 Vye Road
Arbutus Greenway Project
3600 E Hastings Street
3680 E Hastings Street
Grand Villa Casino Parking Study
Notre Dame Secondary School
Fraser Commons
Pemberton Farm Rd Mile 97.72 Squamish Sub
Delta Gateway Casino
1545 & 1575 Kingsway Ave
1600 Eastern Avenue
175 Duncan Street
956 Commercial Drive
200 St and 88 Ave W
WeTown at Auguston
Maple Ridge Town Centre Master Plan
Royal Inland Hospital – Patient Care Tower
Terrace Downtown Plan Update
SFU Parking Principles and Metrics
Mackenzie Village Phase 2
35th Avenue Improvements
6700 No. 3 Road
5977 Wilson Ave
6075 Wilson Ave
6390 Willlingdon Avenue
6444 Wllingdon Ave
1296 Station Street Office TAMS
Rosedale Bunker Road
Richmond Hotels Development
7100 Ash St
8911-8991 Patterson Rd
SFU Ph3 Residence
Midland Parking Variance
Hotel Vancouver Rezoning
5455 Balsam
132nd St. Gurdwara Sahib
6851-6871 Elmbridge Way
53032 Bunker Rd TIA Update
No 4 TH Design Review
Delta Mixed Use TIA
550 East Broadway Mixed Use
Centennial Way Mixed-Use New Scheme
VIBPS New Temple
Railway Related Projects – White Rock BC
6525 Telford
Maywood Park
Solo District – Phase 4 – Traffic Study
Whalley Station TIA – 10761 KGB
10751 KGB – TIA
Pemberton Food Truck
2929 Commercial Drive
Kingsway & Gladstone TDM
Flamingo TIA
8351 Fraser Reach Crt
306 Terminal Ave, Vancouver, BC
1540 Yew St
Como Lake & Clarke Access Review
GNW Lots 7 & 8
900 Granville Loading Rationale
King David High School Expansion
Ioco Lands 2019
Richmond Health Service Centre Site
Elysian Village Emergency Access
151 Despard Avenue 2019 Update
Surrey 182A St TH Dev
1615 Franklin Street
Cap Suspension Bridge
Neptune Terminals Traffic Management Plan
1310 Monashee
CNV 200 Block-530 Inglewood Transportation Study
530 Inglewood TIA
Function Junction Lil'wat Traffic Analysis
3468 to 3490 Mt. Seymour Parkway Continuation
1026 Brunette Continuation
1020 Malkin Ave
2101 Clarke Continuation
303 Marine Drive Denna Home Continuation
Uptown Streetscape
1640-1650 Alberni (2020)
Fraser HWY Corridor Study
3305 Cambie (Main Address). 540 West 17th Ave (Unit Address)
Bentall 1 – 4 Exploratory Parking Study
Duck Island Transportation Study
8257 Oak Street Rezoning TIA
Cameron Recreation Complex
Widgeon Marsh Rgl Park Reserve Mgmnt Plan
Element Retired Living
1783 22nd Ave Parking Review 2019
Open Road Honda – Bryne and Marine
Confederation Park Community Centre
1980 Foley Street Office Development
405 – 485 Marie Place
150 West 4 Avenue
Seymour Estates TDM Further Work
Fortis CNG Refuelling
King George Station Site Access Update
1401-1479 Hunter St, & 481-497 Mountain Highway TIA
Patullo Bridge Replacement Project
Andres Wine Site CDP
Lions Gate Village – Belle Isle North
New Continental Education City (NCEC)
2751 Kingsway Mixed Use Development TIA
Pivot Adera Project (Oxford Multifamily Work Continuation)
980 & 1000 Lefeuvre Rd Site Review
Grouse Inn Development TIA
Callaghan HL Traffic Study
Bridgeport Hotel
Nat Bailey Expansion High Level Review
Aberdeen Mall (Kamloops) HL Parking / Site Review
3250 Mt Seymour Review Services
Marine and Kerr Residential TIA
3646 Westwood Trip Generation Analysis
250 East 15th Street
Thomas Road Chilliwack
Hunter Firehall TIA
Mosaic No 3 Road Phase 2 – PO# 9900 No 3 Road 4001 COM 4675
Trellis Oxford Senior Housing Work Continuation
Terra Housing Oxford Street TIA
Fraser Street Parking Study
Neptune Terminal Pkg Design
12469 191B St Pitt Meadows
600 Robson Street Loading Rationale
Pier West TMP
Pad 7 Parking Analysis
Willingdon Community Centre
Burnaby North Secondary School Traffic Study
145-209 Columbia Street HL Analysis
Mosaic Homes No.3 Rd Due Diligence
9980 Westminster Hwy
303 Marine Drive Update Continued
Penticton Airport High Level Review
St Andrew�s United Church Redevelopment Continuation
Burnaby Hospital Parking Study
Manitoba Yard Traffic and Pavement Marking Review
3113 St. Johns Street TIA
1080 Marine Drive
Britannia Market
Canadian Martyrs Church
4331 – 4431 Vanguard Road
888 West Broadway
Fairborne 420 Mt. Highway
545 Sydney Avenue TIA
Alberta and 41st Parking Review
600-618 Shaw Avenue
6529 196 Street TIA
1634-1748 Capilano Rd 2018
Richmond Hospital Schematic Design
UEL Menno Hall
550 Cambie
BTC Ph1 Additional Pavement Marking & Signage Review
Coquitlam City-Wide Parking Review Phase 2
1700 Alberni
Brighouse United DP
UBC Gateway South Site
Kingsway Access Study
Blue Mountain Park RFP
Main St Car Elevator
Murray Street TIA
100 Braid Street Continuation
Bentall Thurlow Parking Analysis
CIBT Surrey Parking Study
CIBT Richmond Campus
13th Street Concept Construction Staging
Harry Jerome Lands
Harry Jerome Lands Analysis
1325 E. Keith Road
First Baptist Church
Commercial + Broadway Safeway Site
Brighouse United Church TIA
SFU Dining Hall Expansion
1345 Davie & 1180 Broughton TIA
Lelem Village Truck Design Review
Coquitlam Apartment Parking & TDM Study
5519-5549 Toronto Rd & 5506-5536 Kings Rd
471 East Broadway and 482 East 8th Avenue
Holy Rosary Cathedral Development
Wesbrook Mall Phase 2 Design Review
New St. Paul's Hospital
UBC TEF4 Loading Review
BTC Ph1 Halifax Ramp Pavement & Signage Review
RD P26 Turning Review
Capstan Way Master Plan
550 Beatty St Office Development
707 Robinson Street
3131 Sexmith Road
RD14 – Traffic Analysis
Vancouver House Phase 1 Temporary TMP
Delta Link Trip Gen Memo
RD P16.1 CRU4 Parking Review
UBC SU Blvd Truck Turn Review
UBC Student Union Blvd Area Transportation Analysis and Functional Design
Aberdeen Centre – Richmond
601 West Pender Street
5740 Cambie Street
UBC Sauders Lane Temp Rd Design Review
Parc Portofino Design Review
Fraser Health TDM
Senakw Master Plan
Century Plaza Redevelopment
VH Bldg 1 Parkade Clearances
436 E Hastings St
Surrey City Centre Parking Study
RD P18.2 Truck Turn Review
Lelem Lots L & M Design Advice
1400 Howe Street Development
1450 West Georgia
Wesbrook Mall CTMP Support
837 Beatty Street
RD P17 DPMA Parking Relaxation
Evolution BC 278 East 1st Avenue
River District Parcel 13 Site Circulation
Duncan Street Access Operational Review
Southlands A1
Ironwood Plaza Customer Traffic Data Analysis
FBC Construction Documents Coordination
UBC Upper West Mall Precinct Servicing Route Study
SFU Surrey Parking Rates Survey
UBC Stadium Neighbourhood Parking and Transportation Analysis
East Village
VGH Campus Site Master Plan and Rezoning
River District Master Plan Update
Burrard and Thurlow Traffic Counts
False Creek Flats Innovation Hub
UBC Residential Trip Rates Research
Granville Island Bus Parking Review
9391-9411 No. 2 Rd TH Turning Review
601 Beach Crescent
720 Beatty Street Office Development
VCS Traffic Management Input
2220 Kingsway Construction Design Review
Commercial Broadway 2018
Grandview Highway Rupert Street Master Plan
Aritzia Warehouse Update
Lelem Village
1684 Alberni
9300 Cambie Road Parking & TDM Review
140 Sixth Street New Westminster
Coquitlam Centre Master Plan: Transportation
333 Seymour Street Retail Addition
4001 Knight Street Preliminary Traffic Advice
UEL Area D Neighbourhood Plan
Tsawwassen Town Centre Master Plan 2018
Richmond Hospital Business Plan
140 Sixth Street, New Westminster
Student Union Blvd & Wesbrook Mall Design Review
River District Transportation Assessment
601 West Hastings Follow-up
UBC Stadium Road Neighbourhood Transportation Planning
2225 Acadia Road
Westbrook Mall Operational Review
MacInnes Field Parkade AMS Options
Pacific Hornby Rezoning
Main Terminal Rezoning
Berkeley House TDM Letter
Mount Seymour Road Access Review
Berkeley House Design Review
RD P16.1 Parking Relaxation Letter
34077 Gladys Avenue Trip Generation Letter
3456 Fraser Street Secured Market Rental
Telus Gardens Lane 2018
Glad Tidings Church
RD P17 BPMA Parking Relaxation
5055 Joyce Street – TIA
CoV Parking Bylaw Review
Pinnacle Capstan Village Phase 34 Design Review
Seymour Village
Wesbrook VIllageParking Strategy Framework and Demand
Nelson Street Development Silverdale Mission
Wesbrook Mall Detailed Design Review
Vancouver City Hall Campus Lands
LTC Phase 1 On-going Design Review
BTC T5 Loading Truck Path Review
BTC Phase 2 Temporary Works Design Review
BTC Phase 2C Parking and Loading Plans Review
BTC T6 Loading Truck Paths Review
BTC T6 Waste Management Traffic Analysis
SFU Child Care Pedestrian and Traffic Review
MacInnes Field
1445-1455 West Georgia Street Rezoning
Wesbrook Mall Chancellor Blvd Intersection Analysis
Ironwood Plaza Traffic and Parking Data Collection
SFU Burnaby Campus Master Plan
Jim Pattison Outpatient Care Survey
1500 Robson Street
1616 West Georgia Street