Bunt Bits
More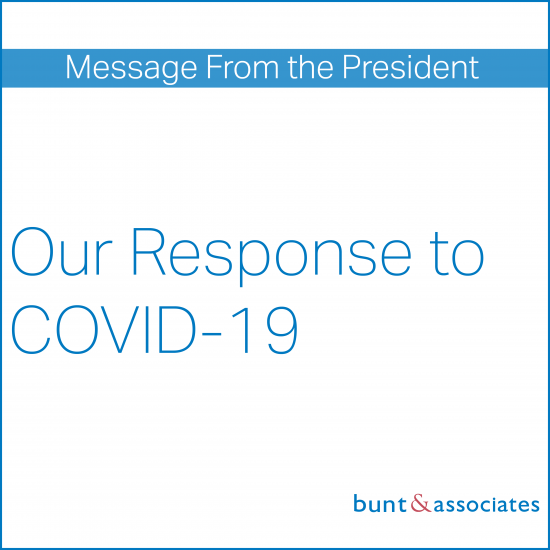 Message from the President
On behalf of Bunt & Associates, we wish everyone health and safety during this difficult time.
Bunt & Associates is monitoring the COVID-19 pandemic and is following government recommendations as well as our own operational protocols regarding safe work practices and social distancing in an effort to keep our employees, clients, and the greater community healthy and to minimize the spread of illness.
Our staff is able to work remotely, and face to face meetings of all varieties continue to be minimized. We will continue to serve our clients' needs during these challenging times, and we will stay current by updating our operational protocols as government recommendations evolve.
Glen Pardoe
President
Posted: March 2020