Bunt Bits
More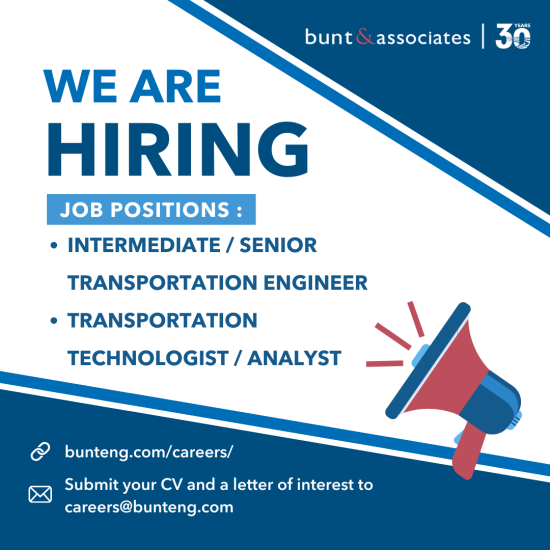 We Are Hiring!
We are hiring an Intermediate Transportation Engineer and a Transportation Analyst/Technologist for our Kelowna office.
For the past 30 years, Bunt has been providing balanced and sophisticated solutions to urban and rural transportation challenges. With offices in Kelowna, Vancouver, Victoria, Edmonton and Calgary, we live our values of being people-focused with integrity, diversity and teamwork guiding our success. Bunt offers a positive work environment that recognizes the importance of individualized professional development, opportunities for advancement, and a work-life balance. This is our commitment in support of attracting and keeping exceptional people.
If you're passionate about transportation and are interested in joining our Bunt community of motivated and successful professionals, check out our Careers page for more information. We invite qualified candidates to submit a current resume and a letter of interest to careers@bunteng.com.
Posted: October 2023