Bunt Bits
More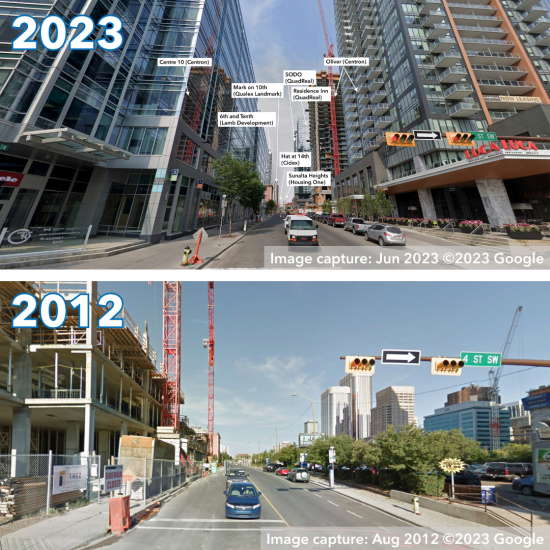 Going Back in Time – The Beltline, Calgary
Situated just south of Calgary's downtown, the Beltline has undergone significant growth and development over the years. Let's explore street views of 10 Ave SW in 2012 and 2023, which take us through a journey through time to witness the remarkable transformation of the Beltline over the past decade.
Bunt and Associates has been honoured to participate in this incredible journey, collaborating closely with various clients on a diverse range of transportation projects to contribute to the creation dynamic urban neighbourhoods within the Beltline. As seen in the photographs, each new building featured represents a project we've had the privilege to work on.
We take pride in being a part of this transformation, and we eagerly look forward to what the future holds.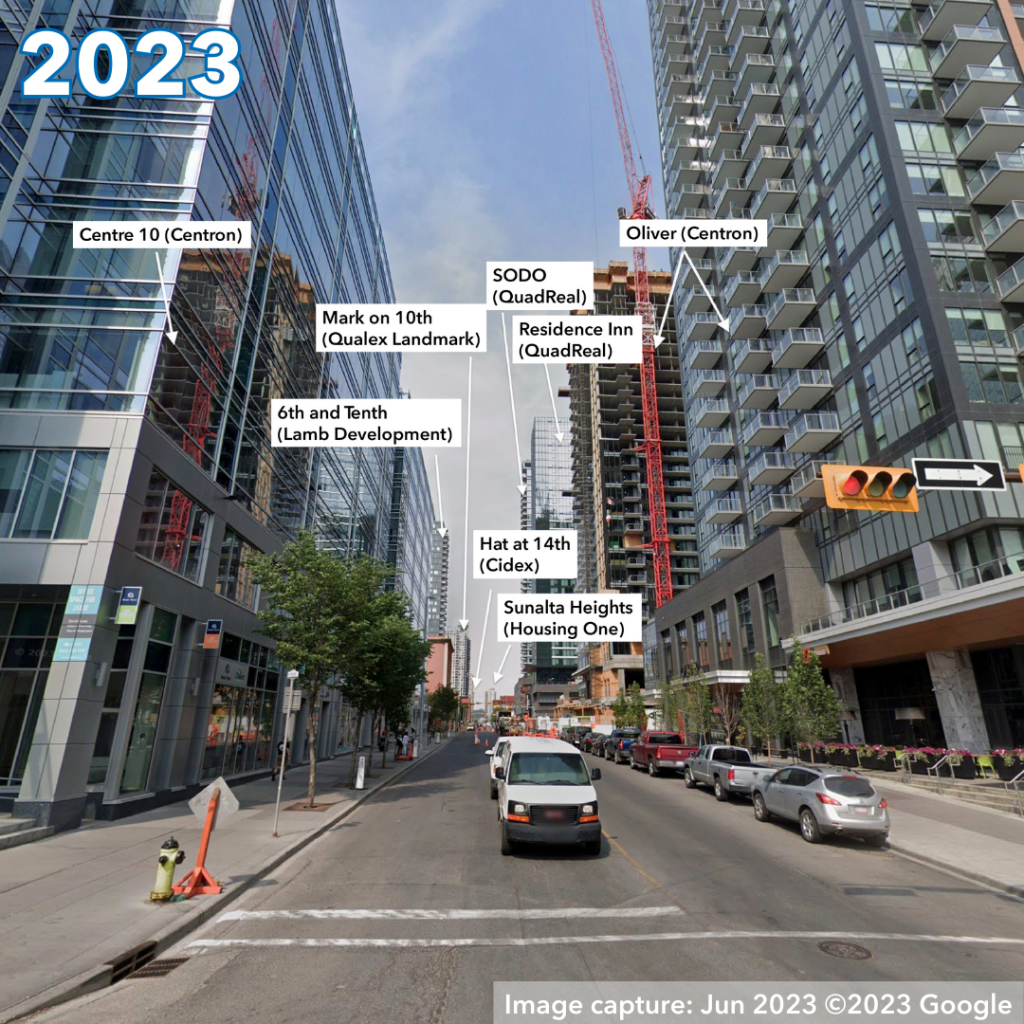 Posted: October 2023