Bunt Bits
More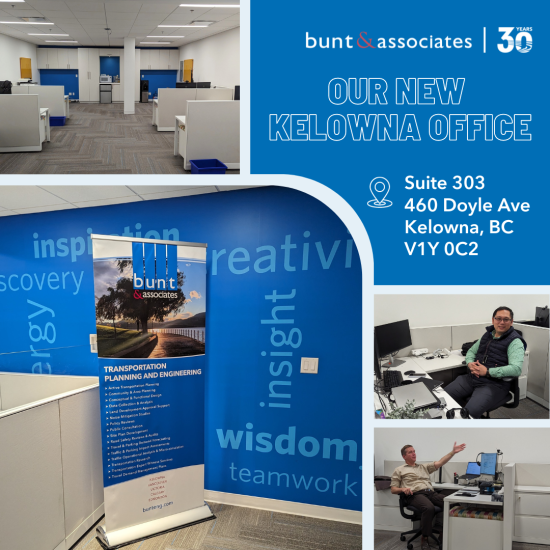 New Kelowna Office Suite
Exciting news from Bunt & Associates' Kelowna Office! We have just moved to a shiny new unit within the same fantastic building, and we could not be more thrilled about our expanded office space on the third floor.
This move marks a significant step forward for us, providing an even more dynamic environment to foster collaboration, innovation, and, of course, continue delivering top-notch services to our clients. As we actively expand our team, we look forward to driving continued success with all of you!
If you're in the neighborhood, feel free to drop by and say hi!
Our new address:
Suite 303, 460 Doyle Ave, Kelowna, BC V1Y 0C2 (3rd Floor)
Posted: October 2023