Bunt Bits
More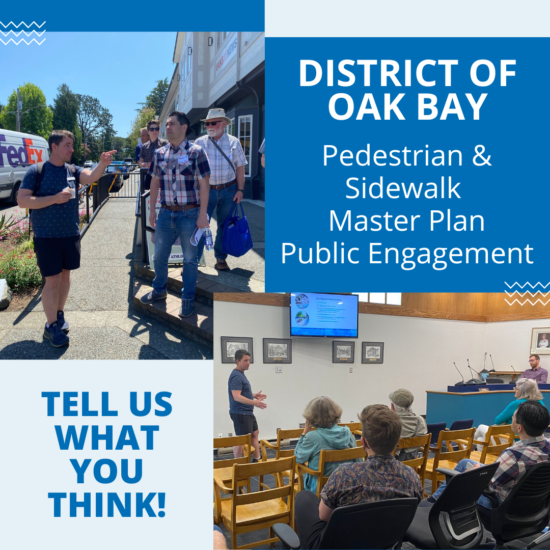 Oak Bay Pedestrian & Sidewalk Master Plan Public Engagement
Round two of engagement for Oak Bay's Pedestrian and Sidewalk Master Plan kicked off this week with a presentation and Walkshop with Stakeholders, participation at the Oak Bay Night Market, and the launch of our survey.
Tyler Thomson and Sophie Renard, together with Leanne Buck of Uplift Engagement Communications took to the street to engage in dialogue with the community. Walkshop participants experienced the pedestrian network, sharing thoughts and ideas about potential design measures to improve the pedestrian experience. The day concluded at the night market where the team and District of Oak Bay staff chatted with residents, visitors, council members, and the Mayor. It was a fun and successful day of engagement!
Oak Bay residents, business owners, and visitors – have your say about the community's pedestrian experience. Visit connect.oakbay.ca to learn more about the project and take the survey!
Posted: July 2022