Bunt Bits
More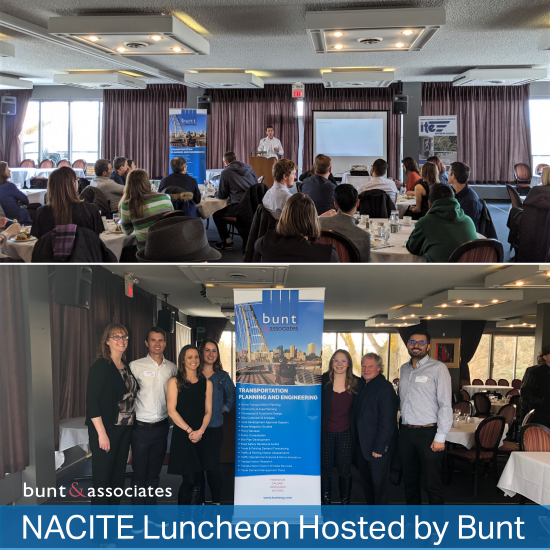 NACITE Luncheon: Active Transportation
Bunt & Associates, in partnership with Mobycon, prepared an Active Transportation Strategy for the Town of Stony Plain, Alberta in January of 2020. The Active Transportation Strategy is intended to establish the vision and direction to facilitate the implementation of active transportation strategies for the community.
Jason Potter of our Victoria office had the opportunity to present the Active Transportation Strategy at the Northern Alberta Canadian Institute of Transportation Engineers (NACITE) March luncheon. The presentation highlighted the key findings of the project, including existing barriers to active transportation within Stony Plain, the use of the Thoughexchange tool, and the five catalyst projects that were identified to kick start the implementation of the strategy.
The Active Transportation Strategy can be found on the Town of Stony Plain's website by clicking here.
Posted: March 2020