Bunt Bits
More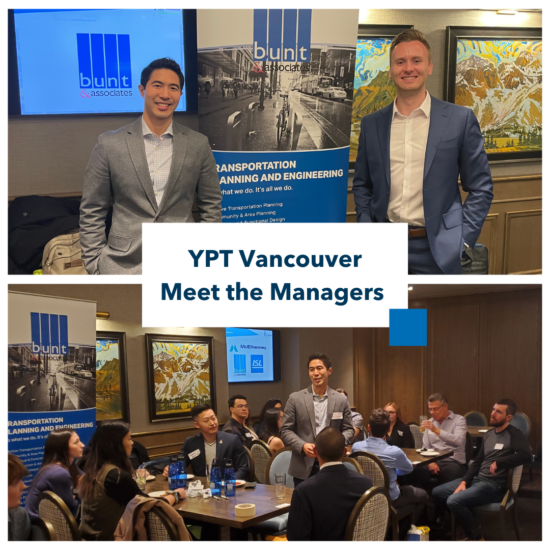 Meet the Managers
Bunt & Associates was proud to sponsor the 8th Annual Meet the Managers hosted by the Vancouver Chapter of Young Professionals in Transportation (@YPT Vancouver) on March 30, 2023. We were thrilled to see such a great turnout and to have the opportunity to connect with Vancouver's enthusiastic young professionals in transportation.
During the event, James Lee and Kyle Briggs shared their experiences and insights on transportation planning and engineering. At Bunt, we are committed to supporting the next generation of industry leaders, and events like this provide invaluable opportunities for us to connect with aspiring young professionals who are passionate about transportation.
Kudos to YPT Vancouver for organizing such a successful event, which allowed us to come together and exchange ideas.
Posted: April 2023