Bunt Bits
More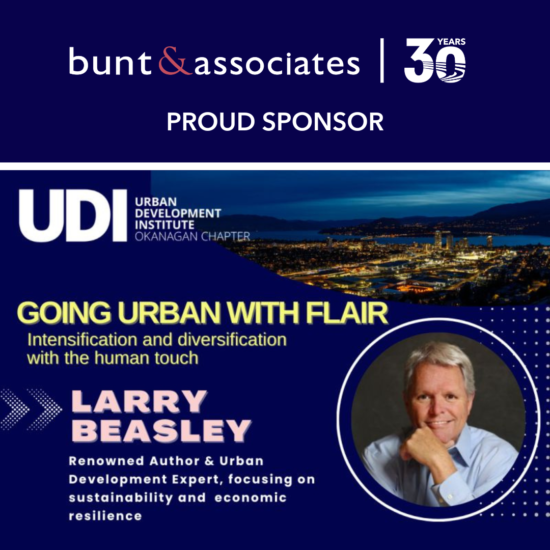 Sponsoring UDI Okanagan Luncheon
Bunt & Associates is proud to sponsor the Urban Development Institute (UDI) Okanagan Luncheon taking place on April 12, 2023. This year, as we celebrate the first anniversary of Bunt's Kelowna office, we are thrilled to support this insightful event and foster knowledge sharing within the urban planning industry in Kelowna.
Titled "Going Urban with Flair – Intensification and Diversification with a Human Touch", the event featured Larry Beasley, a renowned author and urban development expert. Larry shared his valuable insights on sustainable urbanism and the lessons learned from his experience in urban planning.
Christephen Cheng and Josie Ackroyd had a great time at the luncheon. We are proud to have sponsored this event and contributed to the conversation on building more sustainable communities.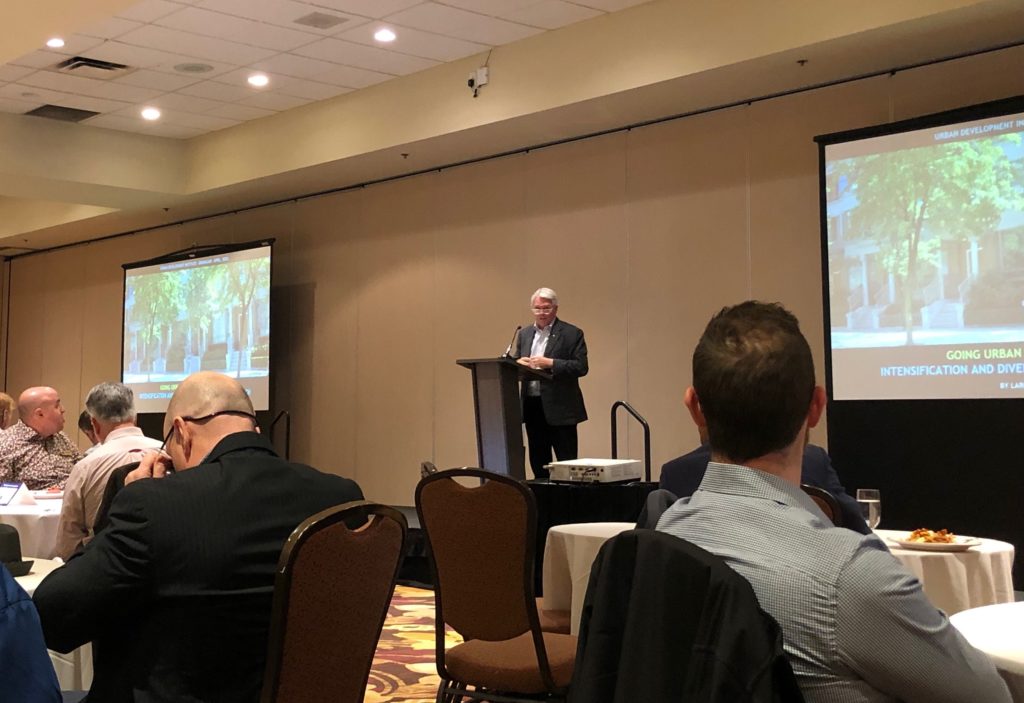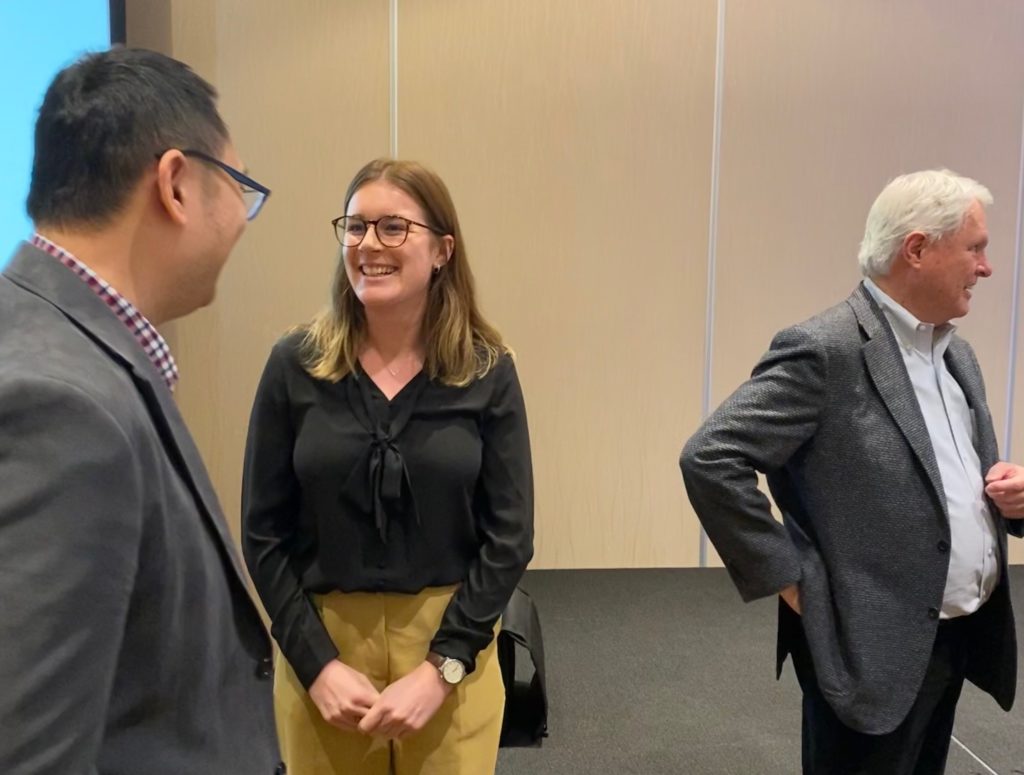 Posted: April 2023