Bunt Bits
More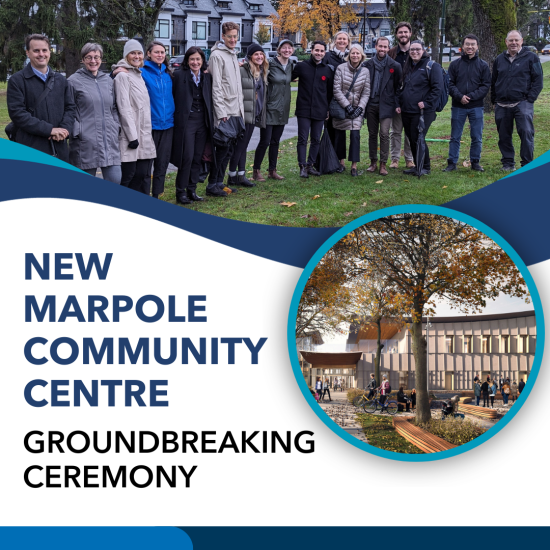 Marpole Community Centre Renewal
It was our pleasure to attend the Groundbreaking Ceremony for the new Marpole Community Centre last Wednesday. Bunt & Associates is honored to work closely with Diamond Schmitt, the Vancouver Board of Parks and Recreation, the City of Vancouver, and other amazing teams on this important project, contributing to the development of this long-awaited new facility for the growing Vancouver community.
We were engaged to prepare a Transportation Assessment and Management Study for the project, which includes a thorough review of the required parking supply and trip generation associated with the development. A comprehensive Transportation Demand Management Plan was developed with the aim of maximizing the use of sustainable transportation choices, managing parking demands, and enhancing the effectiveness of non-personal vehicle transportation for developments. This aligns with the City's Transportation 2040 and Climate Emergency Action Plan targets.
Click here to learn more about the new Marpole Community Centre.
Posted: November 2023