Bunt Bits
More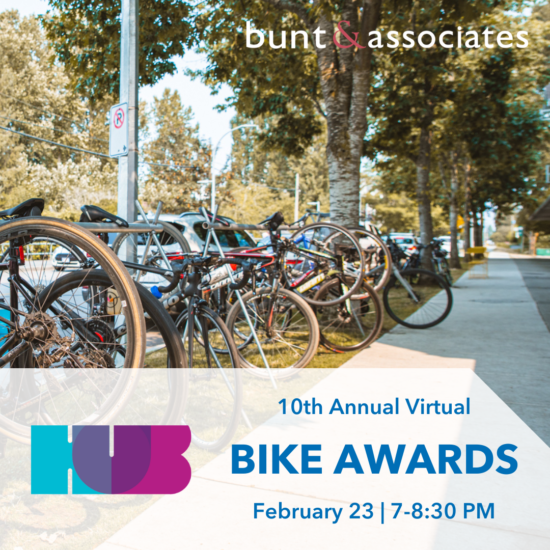 2023 HUB Cycling Bike Awards
Bunt & Associates is proud to support HUB Cycling's 10th annual Bike Awards taking place virtually on February 23. It is a celebration of organizations and individuals who are making biking better across Metro Vancouver.
As the transportation consultant of choice for hundreds of clients in Western Canada, we are passionate about active modes and strive to promote active transportation in communities. We are delighted to celebrate the achievements of the cycling community in 2022, and join HUB Cycling in getting more people on bike.
For more details and to register for free, please visit bikehub.ca/bikeawards.
Posted: February 2023