Bunt Bits
More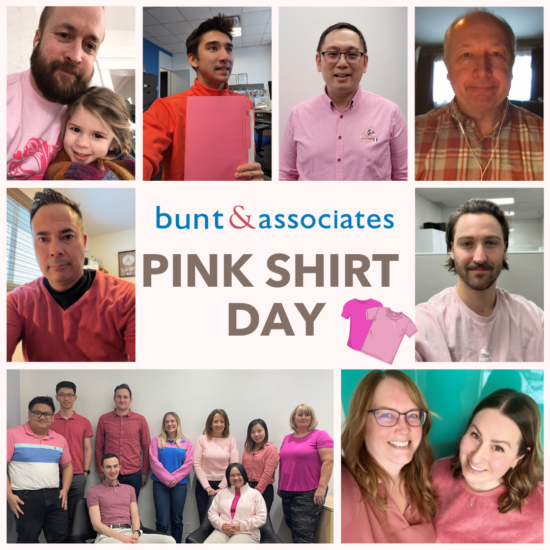 Bunt Supports Pink Shirt Day
February 22, 2023 is Pink Shirt Day, an international movement to raise awareness of bullying while advocating for kindness, empathy, and understanding in schools, workplaces, communities and the digital world.
At Bunt & Associates, respect and authenticity are central to how we interact with each other. Today, our colleagues are wearing pink to show their support for anti-bullying and inclusivity. They are also encouraged to do random acts of kindness. It can be a cup of coffee or simply supportive messages to coworkers.
Together, we embrace diversity and create an inclusive workplace that is welcoming, kind, supportive, and free of discrimination.
Posted: February 2023