Bunt Bits
More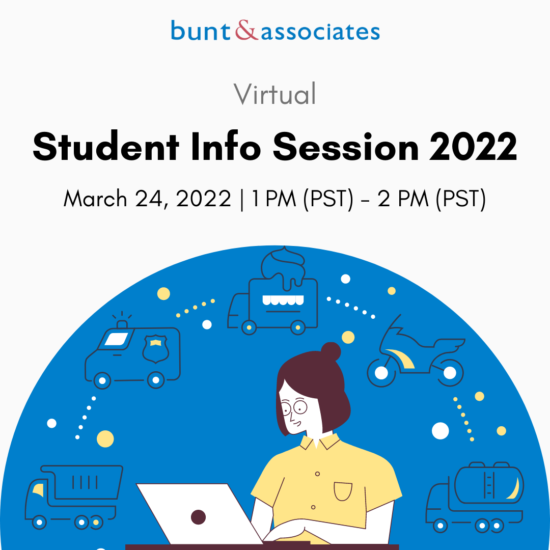 Student Info Session 2022
Join Bunt & Associates  for our Student Info Session 2022!
This informative session will introduce who we are, highlight some of the high-profile transportation projects that we currently working on, and give you a glimpse into the life of the Technical Analysts and EITs working at our firm. There will also be a Q&A session. Hosts will include one of our Principals, Christephen Cheng, Senior Engineer James Lee, and Transportation Analyst Stuart Thornley.
If you are interested, please RSVP and we will send you a meeting link before the Info Session.
Date: March 24, 2022
Time: 1 PM (PST) – 2 PM (PST)
Posted: March 2022