Bunt Bits
More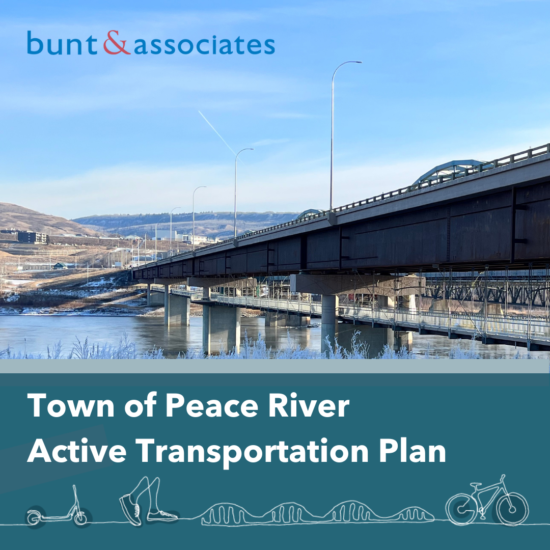 Peace River Active Transportation Plan
Bunt & Associates is proud to expand our footprint in active transportation to northwestern Alberta by partnering with the Town of Peace River on the development of an Active Transportation Plan.
The Town of Peace River is a beautiful community bisected by the Peace River. With the new pedestrian bridge connecting the East and West sides, we are excited to develop a plan that helps build a physically connected community. The project will include planning and preliminary engineering work to review existing conditions and identify solutions to enhance active transportation links in the community.
Our work started in November 2022 with a 3-day visit to Peace River where the Town staff and our Senior Transportation Planners, Tyler Thomson and Jason Potter, identified opportunities for improving the multimodal transportation network.
Stakeholder and public engagement efforts are now in full swing. Have your say by taking the Public Survey today! It is open until February 15. Let's visit peaceriver.ca to learn more about the project.
Posted: January 2023