Bunt Bits
More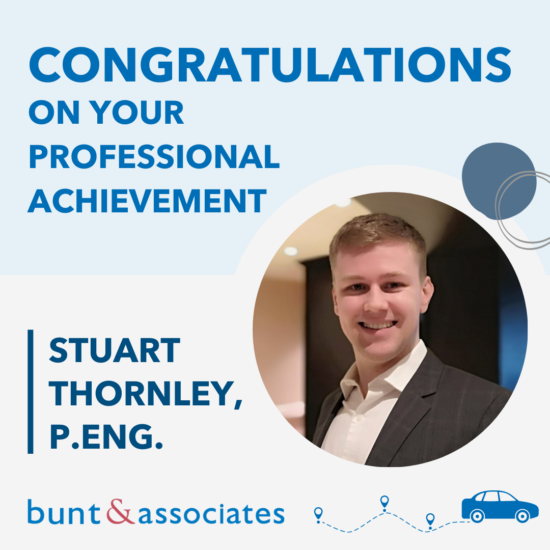 Congratulations Stuart Thornley, P.Eng.
Congratulations to Stuart Thornley, P.Eng. who is now registered as a Professional Engineer with Engineers and Geoscientists British Columbia. Stuart joined Bunt & Associates in 2017 as a co-op student and then returned full-time in 2018 after obtaining his Bachelor of Applied Science degree in Civil Engineering from the University of British Columbia Okanagan. With over 5 years of experience, his work has spanned a wide array of transportation engineering projects including traffic impact studies, development master plans, region-wide parking studies, data collection programs, site plan design reviews, and transportation demand management plans.
"I'm especially grateful to my colleagues and mentors at Bunt for the guidance along the way in reaching this milestone, and it brings great excitement to enter this next phase in my career." – Stuart Thornley, P.Eng.
Posted: January 2023