Bunt Bits
More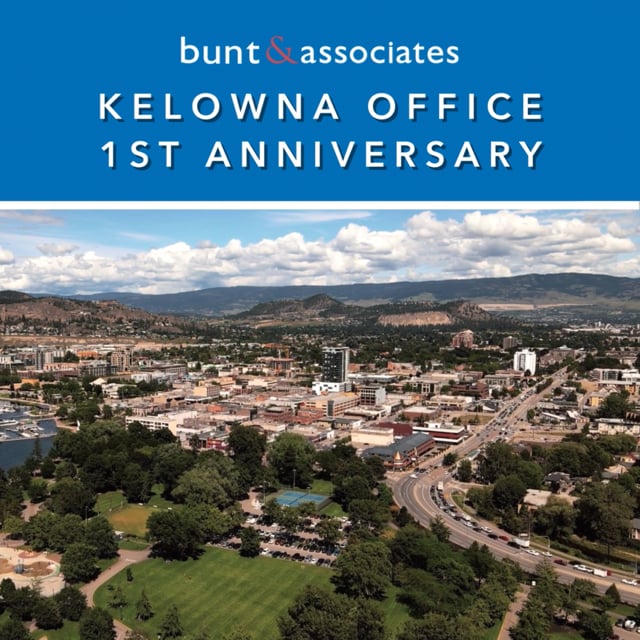 One Year Anniversary of Kelowna Office
Happy 1st Anniversary! January marked the 1st Anniversary of Bunt & Associates' Kelowna office. It has been an amazing year as we expanded our presence in the BC Interior with our feet now planted in Kelowna, BC.
We are proud of our wonderful team for their hard work and dedication. A huge shout out to Christephen Cheng, Jason Dunn, Josie Ackroyd, Ryan Saran, and Erin Tattrie who have contributed to the growth and success of Bunt in the region. We are also grateful to our incredible clients for their trust and support.
Thank you for being part of our journey.
Posted: February 2023