Bunt Bits
More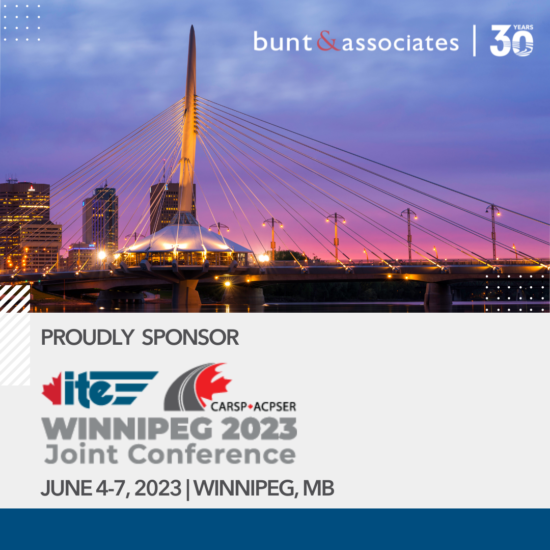 ITE Canada/ CARSP 2023 Joint Conference
Bunt & Associates is proud to sponsor the ITE Canada/ CARSP 2023 Joint Conference taking place in Winnipeg, Manitoba from June 4 to 7, 2023. As a Silver sponsor, we are thrilled to once again be a part of this prestigious event that brings together Canada's road safety and transportation professionals under one roof.
Join us for the technical session titled "Active Transportation Facility Design & Implementation I" on June 5, which will be title-sponsored by Bunt. We look forward to the meaningful discussions about safety and active transportation design.
The David Tam Memorial Award, also proudly sponsored by Bunt, will be presented at the Banquet Dinner & Awards Gala on June 6. Stay tuned for updates on the winning project. See you there!
Posted: May 2023