Bunt Bits
More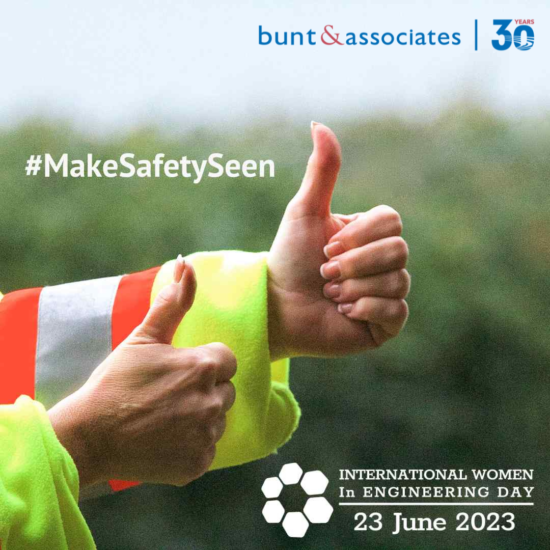 International Women in Engineering Day
Bunt & Associates is thrilled to join the global engineering community in celebrating International Women in Engineering Day (IWED) on June 23, 2023, to promote the amazing work and achievements of women and under-represented groups in the engineering world. This year's theme, "Make Safety Seen", recognizes women in engineering who prioritize safety and contribute to building a safer and brighter future for us all.
Diversity is one our core values. We will continue to encourage, develop, and celebrate women in their engineering careers. Women comprise 60% of our current Board of Directors and almost 40% of our engineering talent.
Let's give a shout out to all the incredible women engineers in transportation consulting who are making a significant impact in their field. Check out the IWED site to learn more.
Posted: June 2023