Bunt Bits
More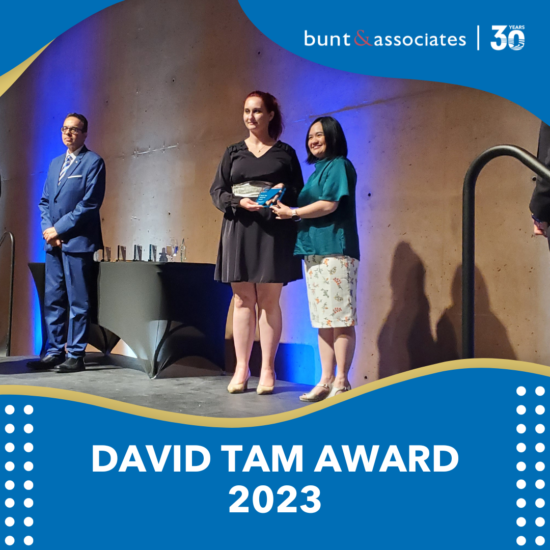 David Tam Award 2023
Bunt & Associates is thrilled to announce that the winner of the David Tam Memorial Award for 2023 is Ioana Rontu, Mobility Operations Centre Engineer-in-Training (EIT) at the City of Calgary. The award was presented by Yulia Liem, our Regional Manager for British Columbia, at the Banquet Dinner & Awards Gala during the ITE Canada/ CARSP 2023 Joint Conference in Winnipeg on June 6.
The David Tam Award is presented annually to recognize the contributions of young professionals to the development of transportation solutions. Ioana's submission demonstrated exceptional technical and communications skills, a comprehensive understanding of traffic operations and monitoring, and active engagement in technical communities. She applied her knowledge to support the Transportation Association of Canada in developing new guidelines for Active Modes.
Congratulations Ioana on this well-deserved recognition! We wish you continued success in your future endeavours.
Posted: June 2023