Bunt Bits
More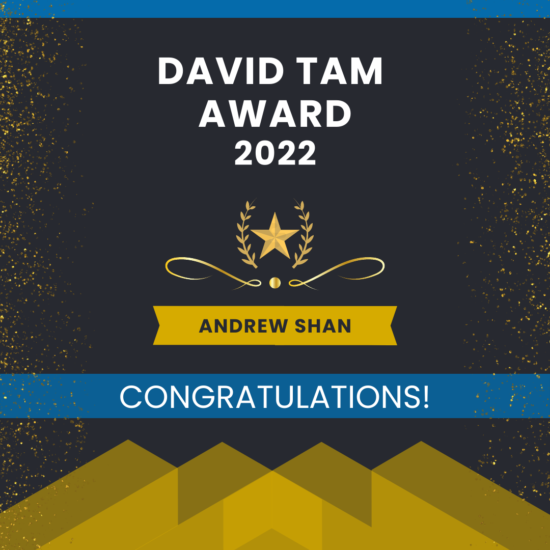 David Tam Award 2022
Bunt & Associates is excited to announce the winner of our annual David Tam Award: Andrew Shan. We received some excellent submissions but Andrew's insightful "Utilizing Video Conflict Analysis to Improve Vulnerable Road User Safety in the Greater Toronto Area" was selected as this year's winner.
Andrew Shan is a Transportation Safety Analyst at True North Safety Group in Toronto, Ontario.
Congratulations Andrew!
Posted: June 2022