Bunt Bits
More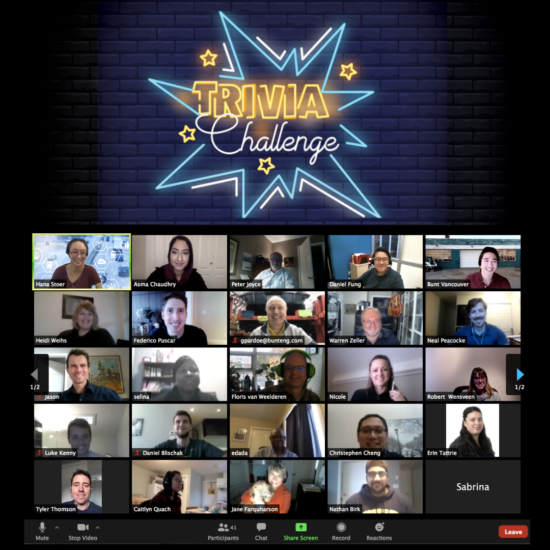 Company Trivia Night
Our company-wide trivia night was a blast! We had 40+ staff meet up (virtually) for some fun, laughs, and prizes.
The winning team included Daniel B, Ezekiel D, Catherine O, Jordan E, Neal P, and Asma C.
And in second place we had Daniel F, Luke K, Christephen C, Heidi W, and Nathan M.
Congrats to the winners!
Posted: November 2020