Bunt Bits
More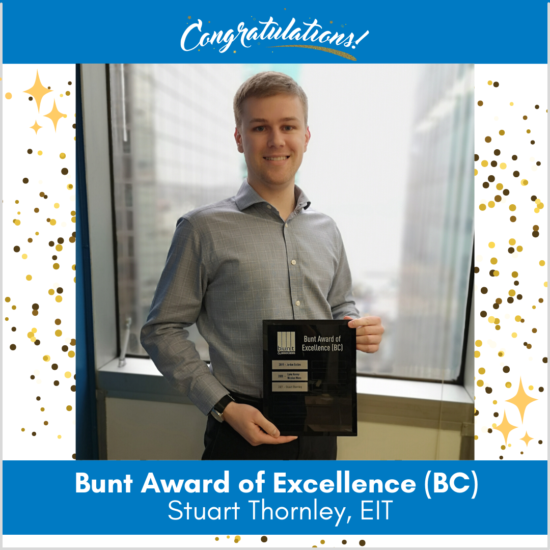 2021 Bunt Award of Excellence (BC)
Congratulations to Stuart Thornley for receiving the 2021 Bunt Award of Excellence (BC)! The Award is well deserved with his hard work and dedication to clients and projects over the last year. Well done!
Since having joined Bunt & Associates' Vancouver office in 2018, much of Stuart's work focuses on assessing traffic and parking impacts of urban mixed-use developments through preparation of Transportation Impact Assessment (TIA) reports, Transportation Demand Management (TDM) plans, and site design reviews.
Upon receiving the Award, Stuart expressed many thanks to everyone that guided him, and for being able to work with such a talented and fun group of people.
Posted: February 2022