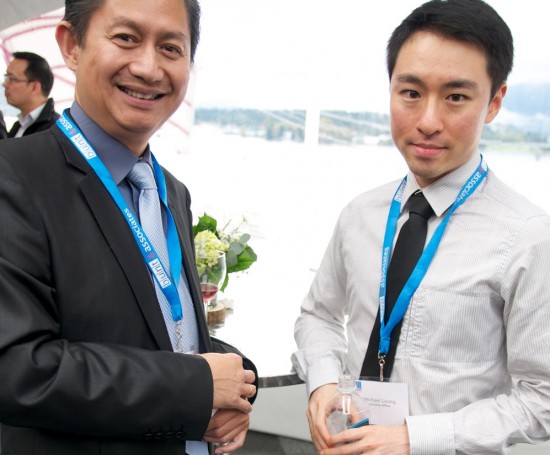 We Are Hiring
Several positions are available for highly motivated and capable Transportation Planners and Engineers who are looking to work with a top-notch team of professionals. Positions are available in each of our four offices – Vancouver, Victoria, Calgary, and Edmonton. See our careers page for all the details.
Kati Tamashiro Honoured with 2014 Greater Vancouver ITE Young Professional Award
Congratulations to Kati Tamashiro, E.I.T, Transportation Analyst of our Vancouver office for being recognized with the 2014 Young Professional Award by the Canadian Institute of Transportation Engineers Greater Vancouver Section. "This award recognizes demonstration of growing leadership skill and valuable contribution to ITE and/or the transportation engineering and planning profession. To be eligible, a candidate must be a young professional working in the transportation profession. A young professional is defined as being 35 years of age or younger on January 1 of the current calendar year."
Kati will receive her award at the GVITE Annual General Meeting and Awards Dinner on December 2, 2014.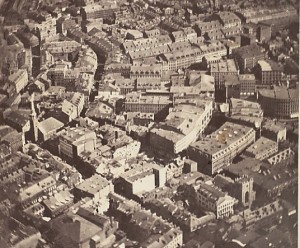 The Very First North American Aerial Photo
Planners and engineers today rely on an abundance of information to help them make decisions. From satellite images, to GIS, to LIDAR surveys, imaging tools make it easier to visualize the built and natural environments around us. These tools allow us to look easily at large areas of cities, and to see the effects of projects in full scale.
In the past, these tools never existed and designers needed to rely on hand drawn maps. Imagine the change in perspective upon seeing the first North American aerial photo, taken of Boston in 1860. The view from the air allows one to appreciate the narrow streets, apparent lack of open green spaces, and homogeneity of the architecture.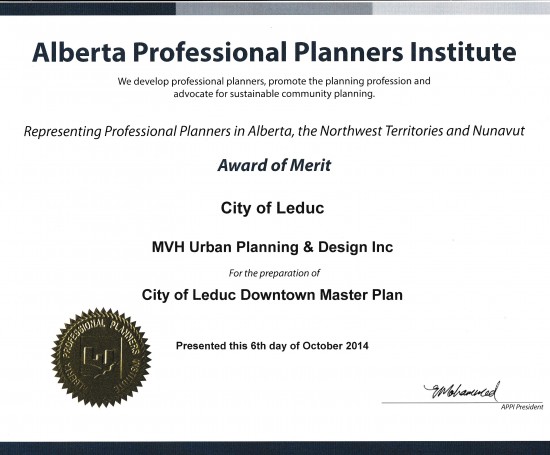 The City of Leduc and Consulting Team Receive 2014 Award of Merit from the Alberta Professional Planners Institute
Congratulations to Catherine Oberg, Associate of Bunt & Associates for being part of an exceptional multi-disciplinary consulting team who developed the 2012 City of Leduc Master Plan and recently awarded APPI's Award of Merit. The team led by MVH Urban Planning & Design Inc worked with the City to create a plan fostered for action – "Broad, Effective, and Results-Oriented". Numerous social, environmental, and economic improvements have been made to Leduc's downtown core in response to the plan and we are thrilled to see a renewed energy in the heart of the city. See the full Master Plan here.