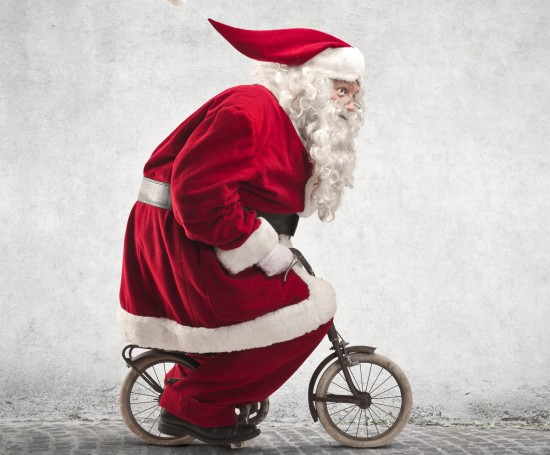 Season's Greetings
Season's greetings & all the best for an active, healthy, and safe year ahead.
From all of us in,
Vancouver
Victoria
Calgary
Edmonton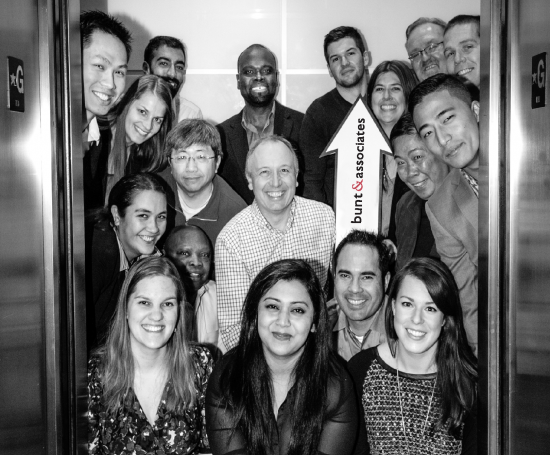 We're Heading Up In The World
Our Calgary office is experiencing continued growth and success. We welcomed several talented individuals to our team in 2014 and we all look forward to working with you in the upcoming year. You will be able to find us in the same building, up one level in our expanded office space on the fourth floor.
OUR NEW ADDRESS AS OF JANUARY 1, 2015
Suite 400 – 11012 Macleod Trail SE
Calgary, AB, T2J 6A5
Kati Tamashiro Honoured with 2014 Greater Vancouver ITE Young Professional Award
Congratulations to Kati Tamashiro, E.I.T, Transportation Analyst of our Vancouver office for being recognized with the 2014 Young Professional Award by the Canadian Institute of Transportation Engineers Greater Vancouver Section. "This award recognizes demonstration of growing leadership skill and valuable contribution to ITE and/or the transportation engineering and planning profession. To be eligible, a candidate must be a young professional working in the transportation profession. A young professional is defined as being 35 years of age or younger on January 1 of the current calendar year."
Kati received her award at the GVITE Annual General Meeting and Awards Dinner on December 2, 2014.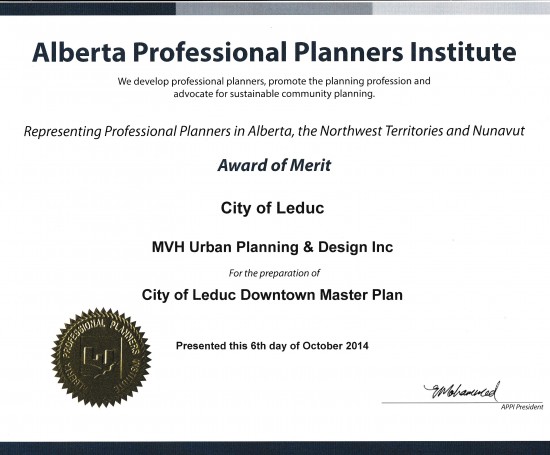 The City of Leduc and Consulting Team Receive 2014 Award of Merit from the Alberta Professional Planners Institute
Congratulations to Catherine Oberg, Associate of Bunt & Associates for being part of an exceptional multi-disciplinary consulting team who developed the 2012 City of Leduc Master Plan and recently awarded APPI's Award of Merit. The team led by MVH Urban Planning & Design Inc worked with the City to create a plan fostered for action – "Broad, Effective, and Results-Oriented". Numerous social, environmental, and economic improvements have been made to Leduc's downtown core in response to the plan and we are thrilled to see a renewed energy in the heart of the city. See the full Master Plan here.