Bunt Bits
More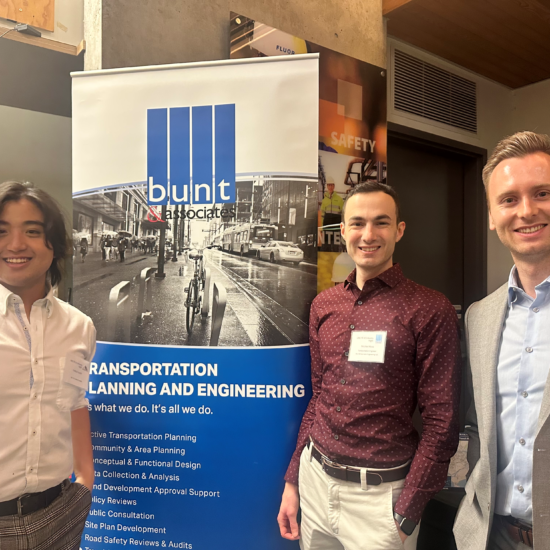 UBC ITE Student Chapter Industry Night 2023
Bunt & Associates is proud to sponsor the University of British Columbia Institute of Transportation Engineers (UBC ITE) Student Chapter Industry Night taking place on February 8, 2023 at UBC Engineering Student Centre.
Returning as an in-person event this year, Kyle Briggs, Nicolas Moss, and Halley Suarez were there connecting with students who are passionate about transportation planning and engineering. They shared about Bunt's work, the roles of transportation engineers and planners, as well as opportunities and challenges for the transportation industry today.
Kudos to UBC ITE Student Chapter for such a great event. Thanks for having us!
Posted: February 2023