Sustainable Transportation Planning
We work with clients to achieve sustainable transportation goals for a better and healthier future. Our planning experience spans the scale of regions, cities, towns, and community developments.
Public Projects
Cowichan Valley Regional District Active Transportation Plan (current)
The Regional Active Transportation Plan will strive to integrate existing and in-progress transportation plans, policies, and initiatives throughout the region, while filling in gaps to create a cohesive and connected regional active transportation plan. The process brings together affected and invested stakeholders, First Nations, and all people across the region in a collaborative process.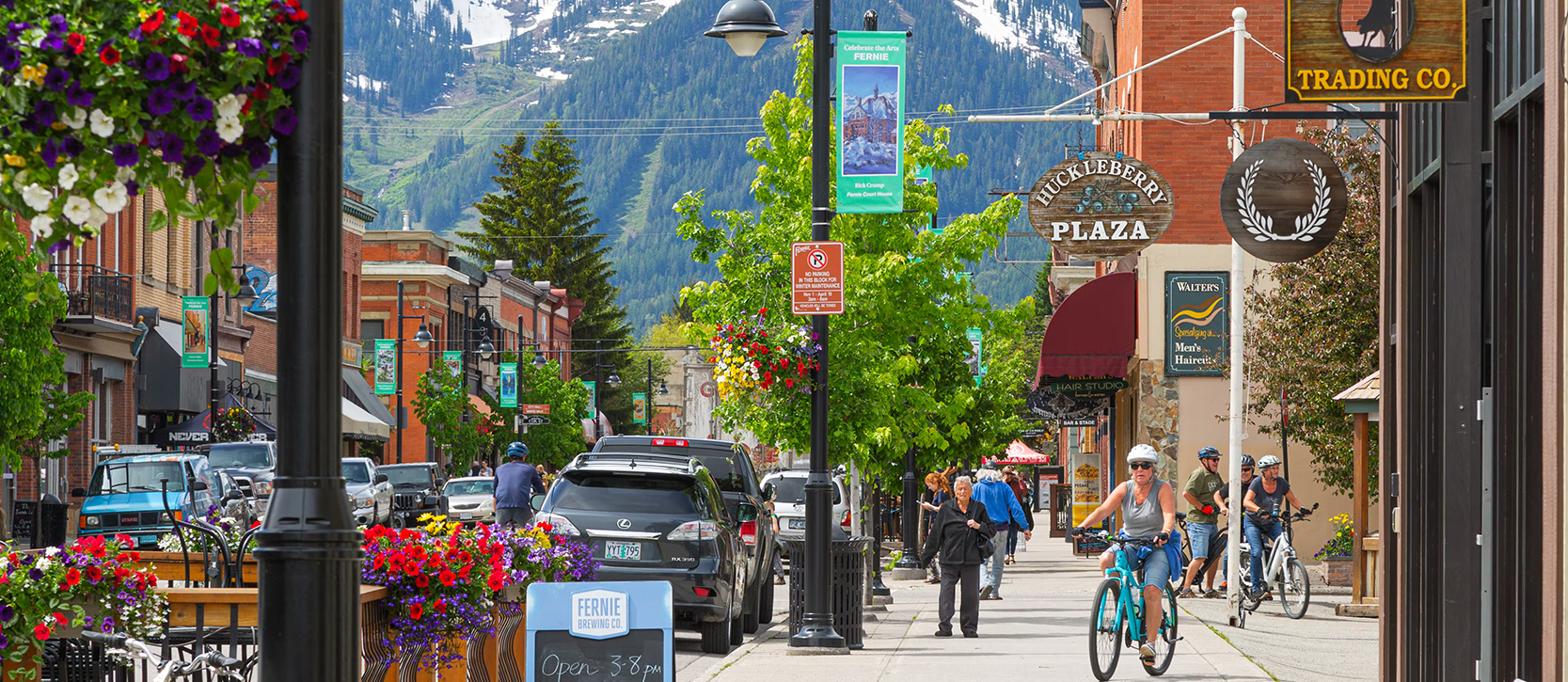 City of Fernie Active Transportation Master Plan
The ATMP identifies transportation facilities that builds on the City's existing infrastructure and accommodates and benefits all Fernie residents and visitors regardless of travel mode. The plan builds upon the Fernie Master Plan and will help guide the City in designing and implementing a strong multi-modal transportation network over the next 25 years.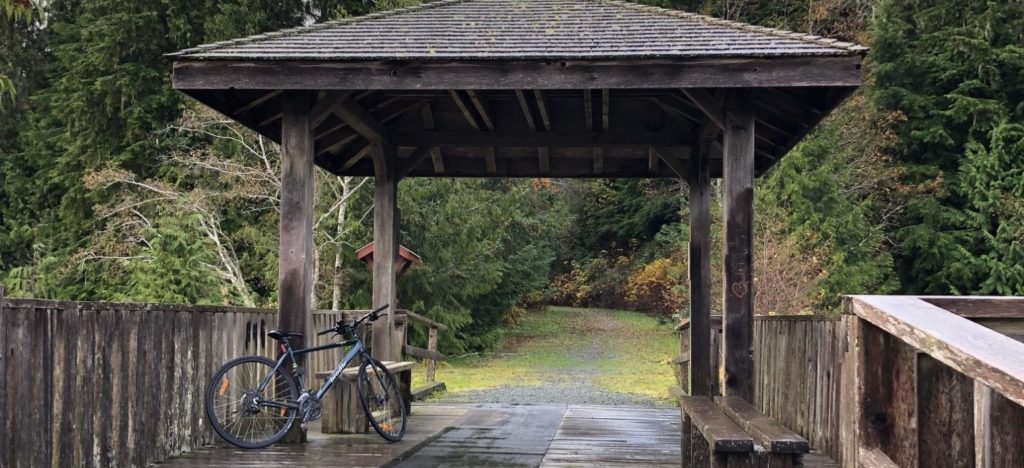 District of Port Hardy Active Transportation Master Plan
The Port Hardy ATP addresses the needs and requirements of the broadest range of potential users. The Plan is a living and ever-evolving document that is intended to provide direction for initial actions and a framework for guiding future initiatives.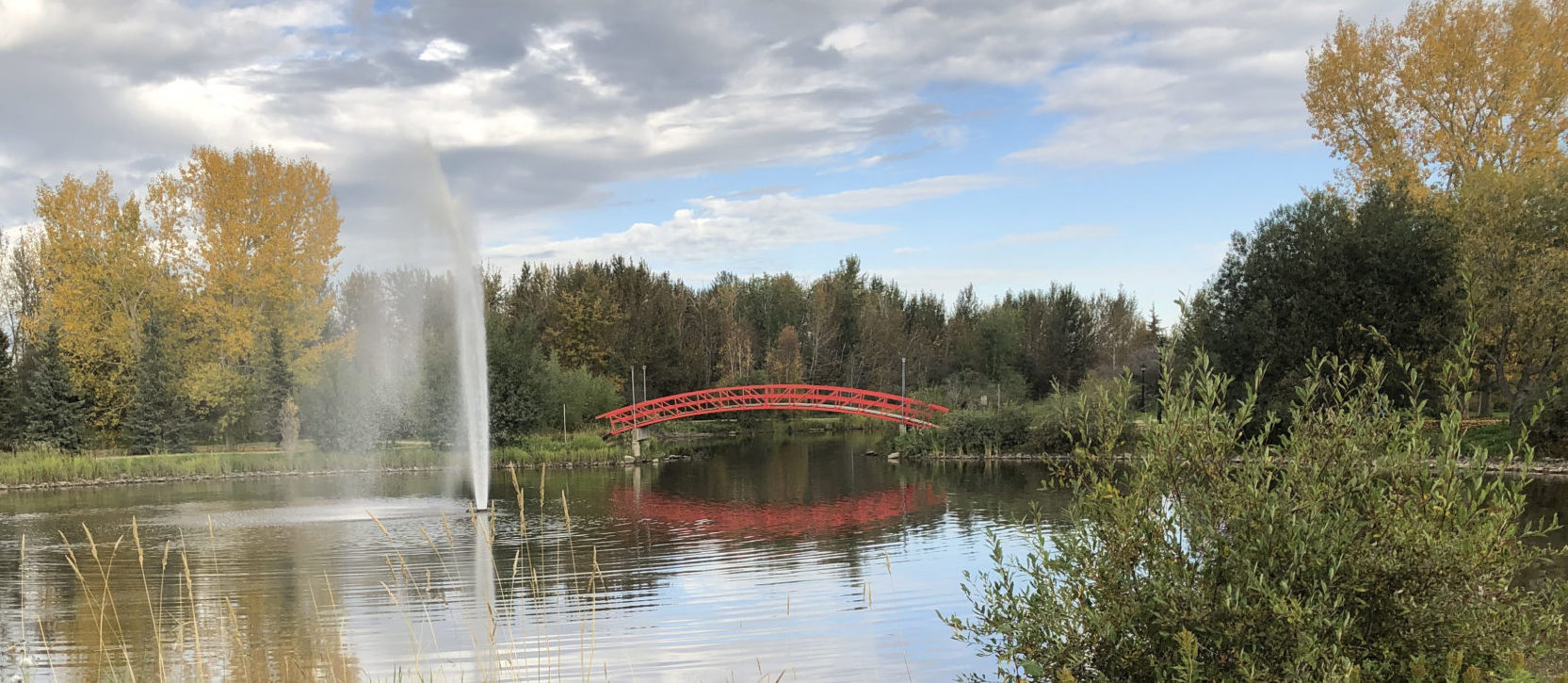 Town of Stony Plain Active Transportation Master Strategy
The Town of Stony Plain is committed to improving its active transportation infrastructure. Improvements will further connect community destinations, promote public health and safety, environmental sustainability, and social cohesion. The ATS resonates with the community's desire for a healthy lifestyle and a sustainable place to proudly call home.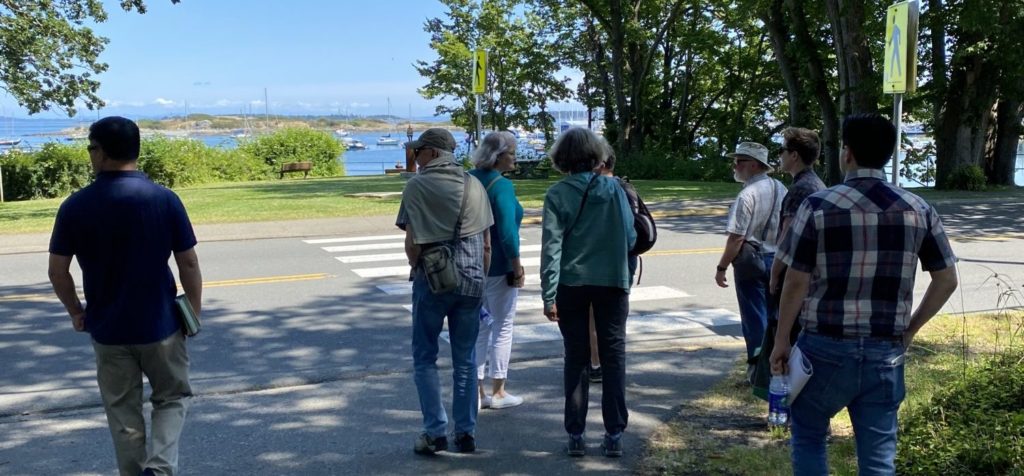 District of Oak Bay Pedestrian and Sidewalk Transportation Master Plan (current)
The Pedestrian and Sidewalk Master Plan will help to build an inclusive and connected pedestrian network that strengthens the quality of life for the Oak Bay community. Enhancing the pedestrian network will also help to improve connections between other modes, such as transit. The key is to ensure connections are meaningful and provide continuous and direct routes that are safe, comfortable, enjoyable, and navigable for users of all ages and abilities.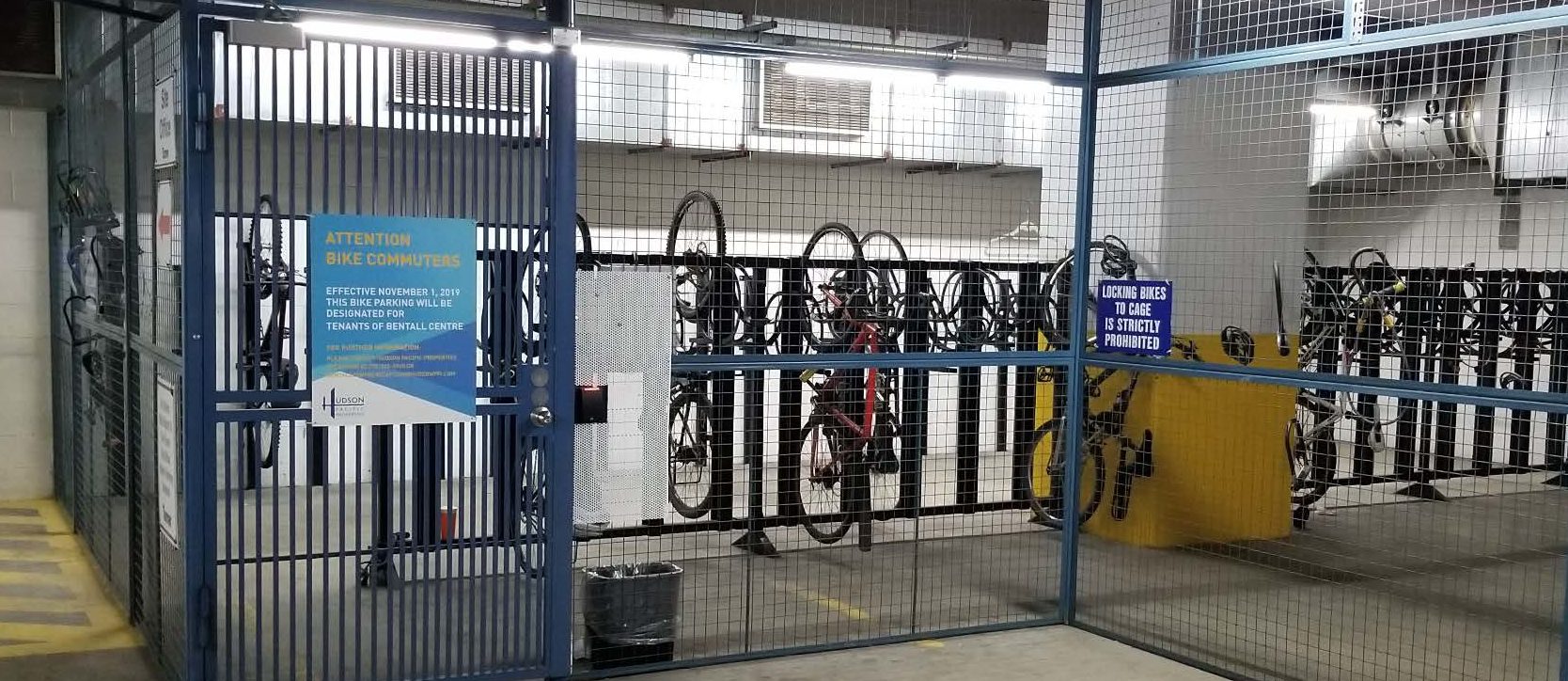 City of Coquitlam Bicycle Parking Design Guidelines
The Coquitlam Bicycle Parking Design Guidelines was a working collaboration between the City and Bunt & Associates.  It is an important tool for advancing the City's sustainable transportation goals by encouraging active transportation through bicycle use. The Guidelines include updates for residential and commercial/office parking requirements, shared parking, Transportation Demand Management and Payment in-Lieu within the Transit-Oriented Development areas, and city-wide bike parking and design requirements.
Private Projects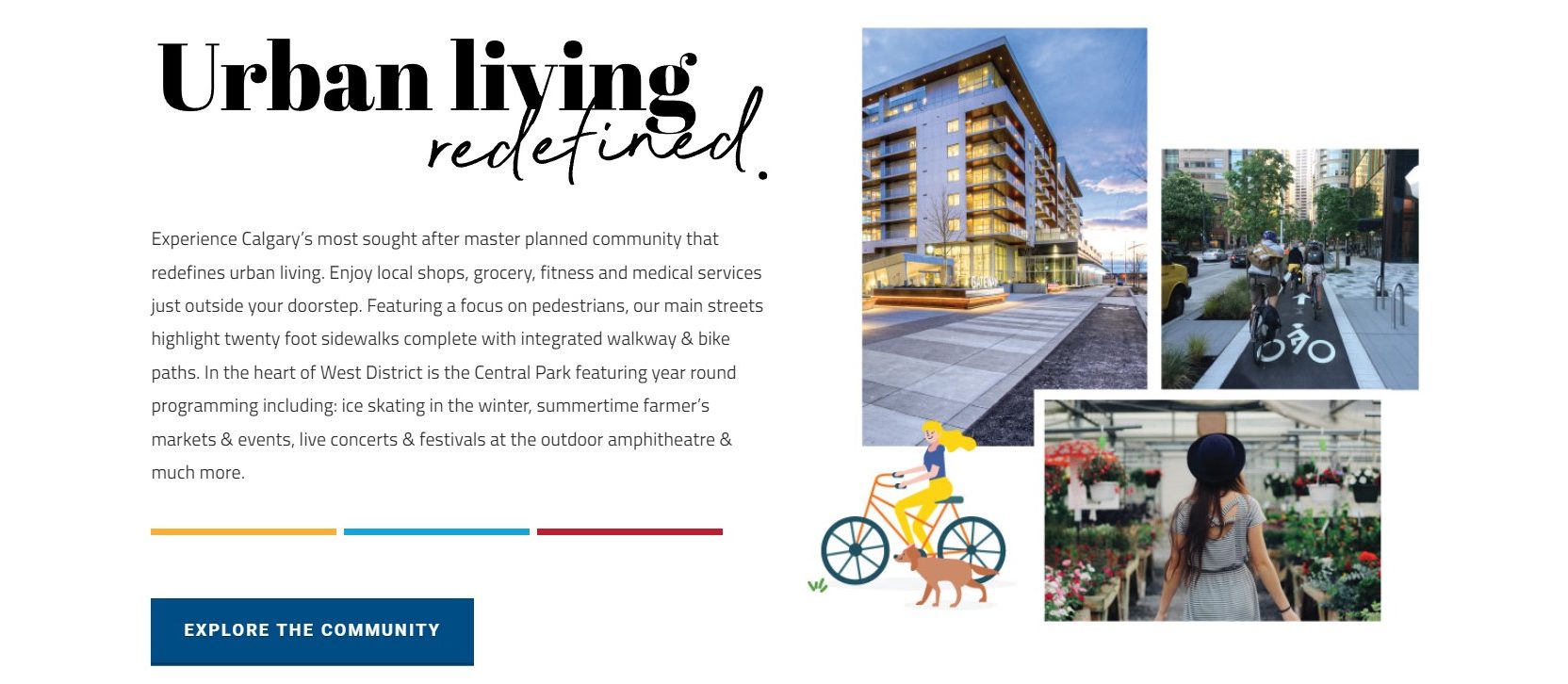 West District Beaverbrook Developments, Calgary
The West District Master Plan prioritizes pedestrians and cyclists, with direct connections between destinations, short block lengths, a high density of intersections, and a public realm that makes walking and cycling the most convenient way to travel. Main streets feature sidewalks that are 20 feet wide consisting of integrated walkways, bike paths and separate amenity strip. The community is further connected to a regional pathway for commuter and recreational cycling traffic.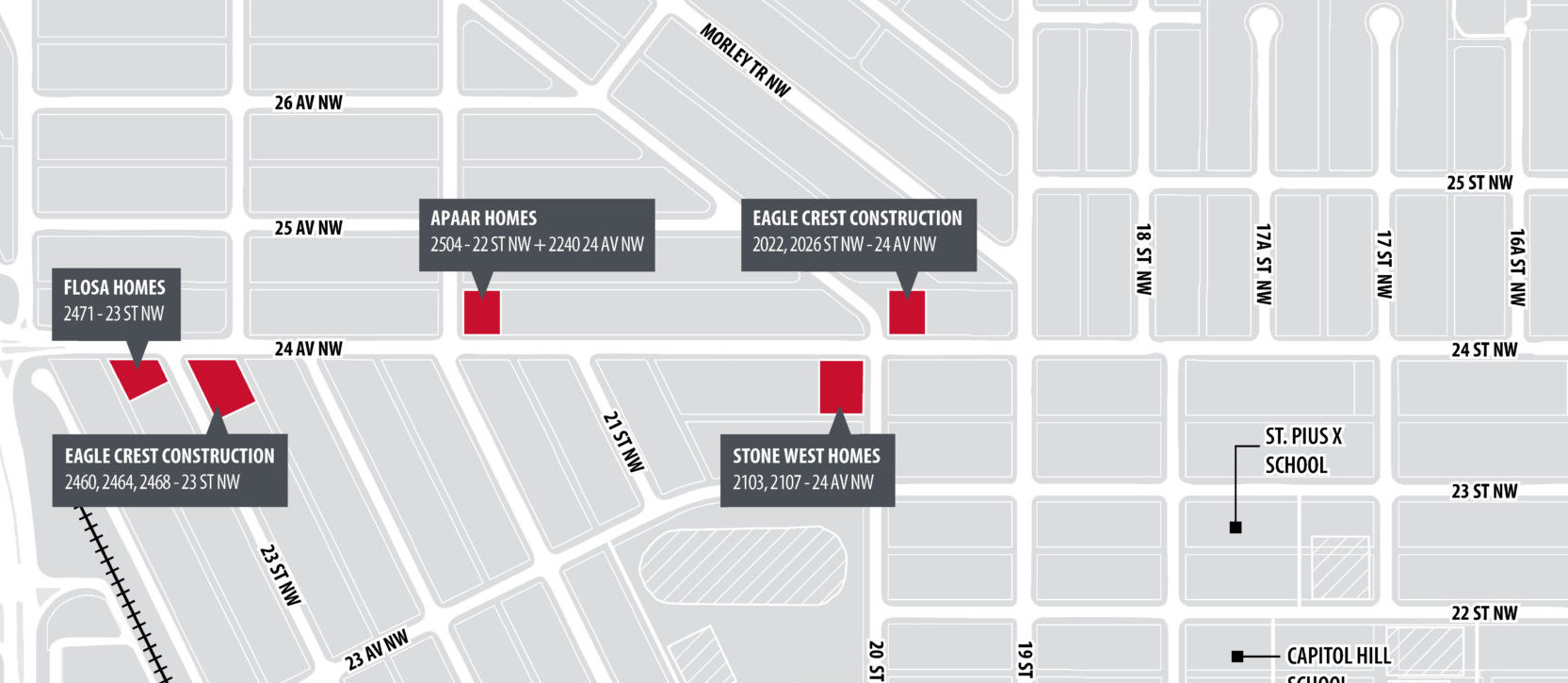 Banff Trail Active Redevelopment, Calgary
The Foothills Hospital/Stadium/Banff Trail Transit-Oriented Development (TOD) area covers low and medium priority redevelopment locations in the City of Calgary's Growth Management Framework. In line with this, five redevelopment projects were proposed along 24th Avenue NW in Banff Trail, and vital part of the work included planning for active transportation infrastructure. As a collaborative effort, Bunt worked together with the developers to plan for key active transportation integration and was involved in community outreach. Construction is underway for a few of the developments with new bike lanes and crosswalks completed.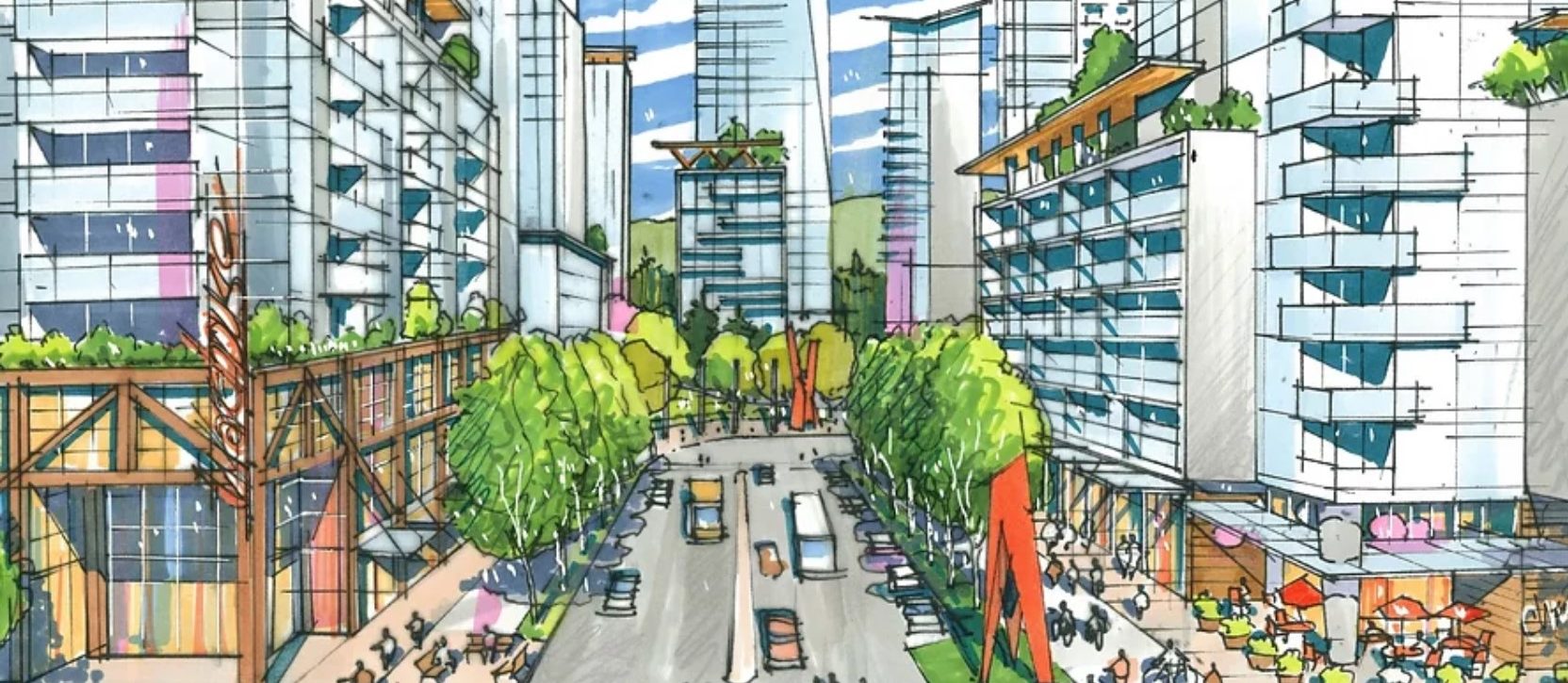 Sapperton Green Master Plan Rezoning, New Westminster
A complete community proposed that will include a range of housing options, affordable housing, green and open spaces, employment space, neighbourhood-serving retail, and a community centre and daycare. The neighbourhood design minimizes roadways and emphasizes pedestrian and cycling connections including new connections to the Brunette Fraser Greenway and the Braid SkyTrain station.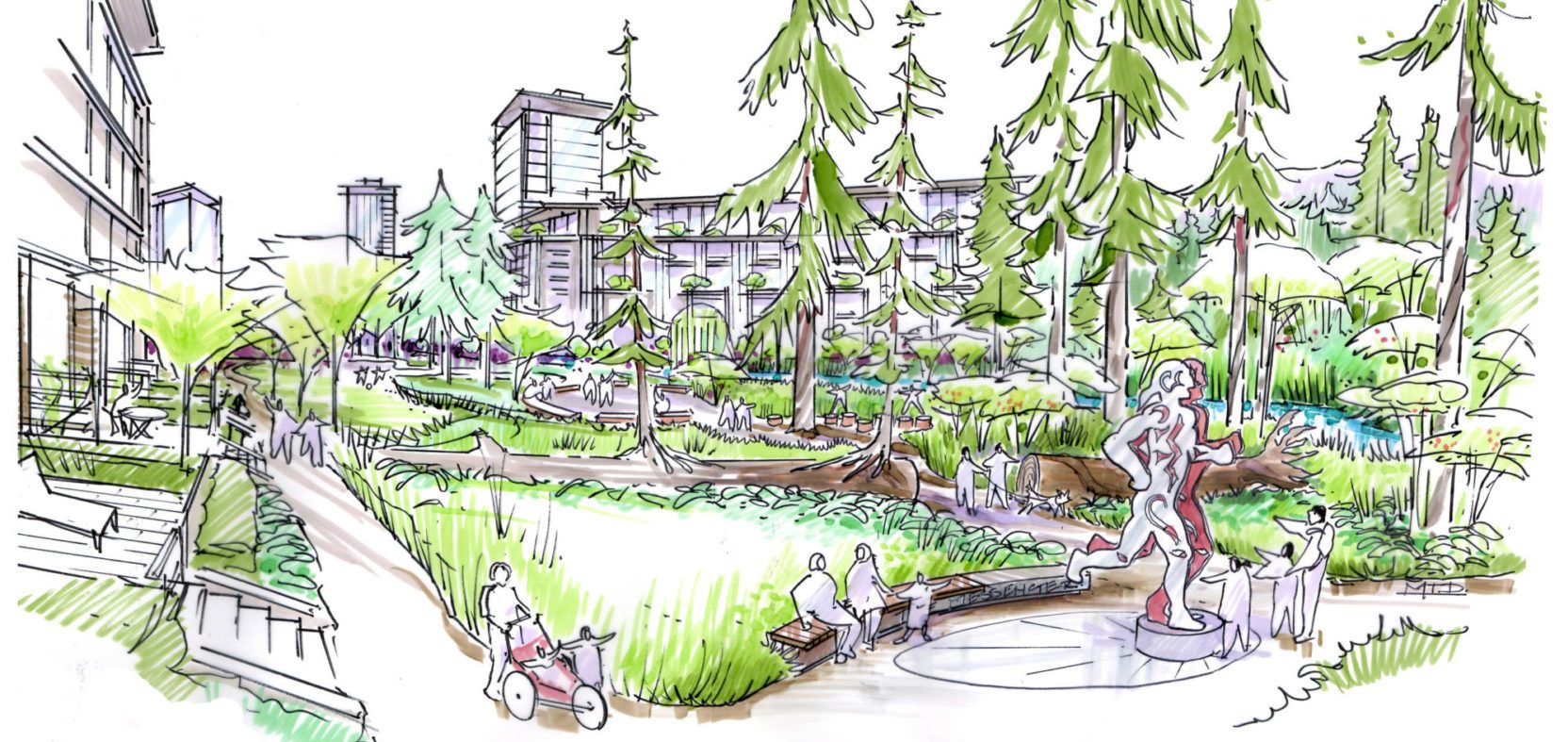 Heather Lands Rezoning, Vancouver
Rezoning of a 21-acre site centrally located in Vancouver, BC on unceded traditional territories of the Musqueam, Squamish, Tsleil-Waututh Nations (MST). Rooted in the processes of reconciliation, the project vision is to recognize the traditions, culture and values of the MST and to create a sustainable new neighbourhood that will be a place to welcome and connect all people for generations to come. Pedestrian and bicycle networks form a key component of the sustainable design vision.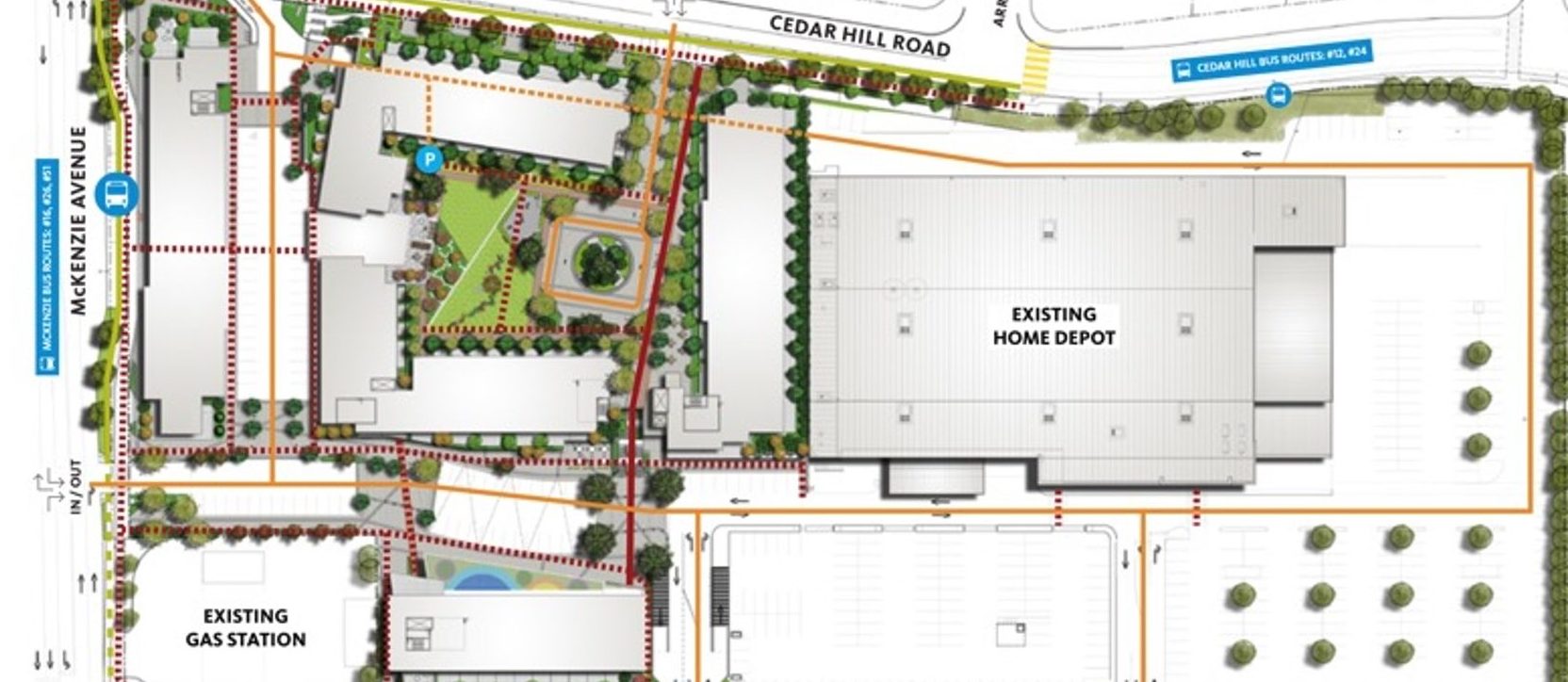 University Heights Revitalization, Victoria
Proposal to redevelop University Heights Shopping Centre to a complete community consisting of new rental housing, grocery, retail, a daycare, publicly accessible greenspace, and improved circulation. Excellent multi-modal plan with emphasis on pedestrian experience and connections to bike lanes, transit, and car share.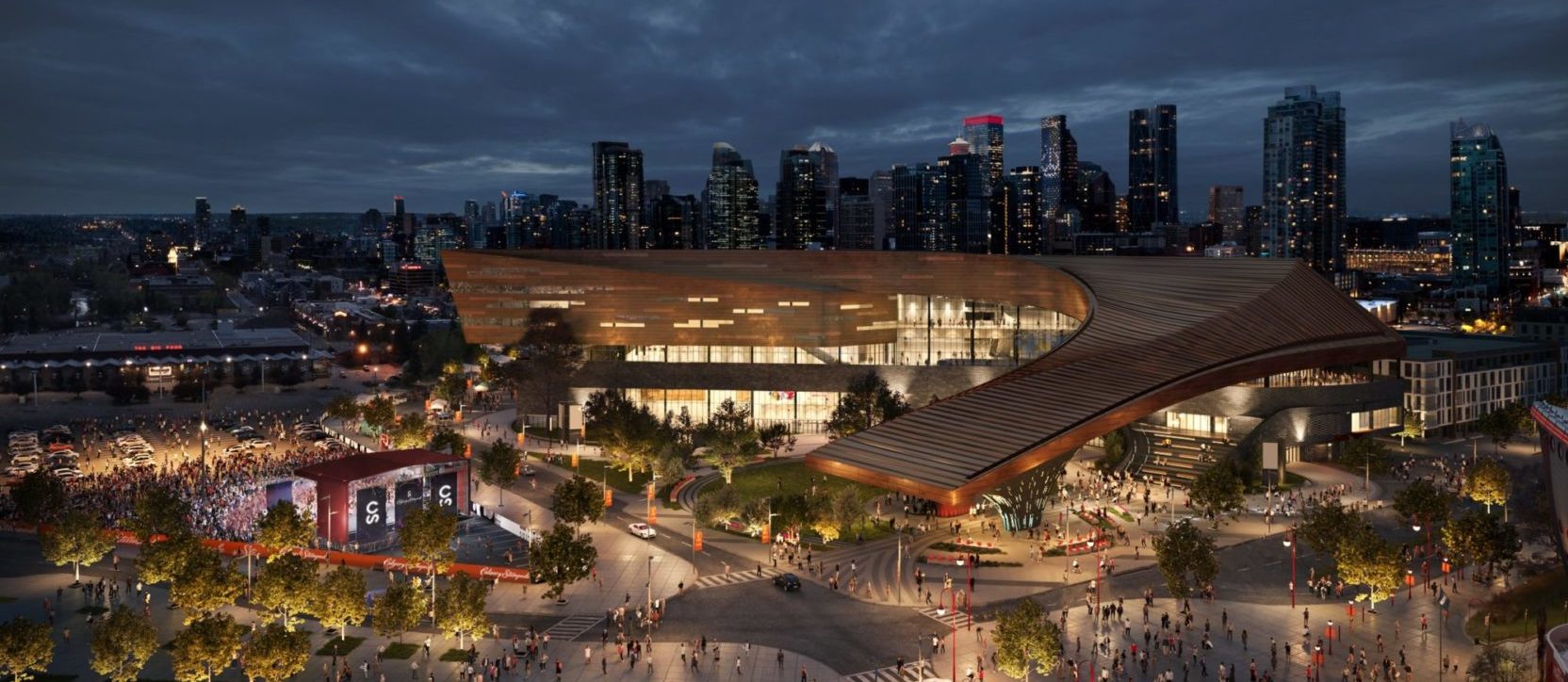 BMO Centre Expansion Mobility Study, Calgary
Located within the burgeoning Rivers District, the development of a new 550M convention centre meant that considerable attention needed to be placed not only on the movement of private vehicles, but on pedestrian movements, active modes, transit and LRT services. Bunt's work involved assessment and implementation of comprehensive active modes and mobility components to an existing site that is being significantly expanded.
bconnected - Research & Development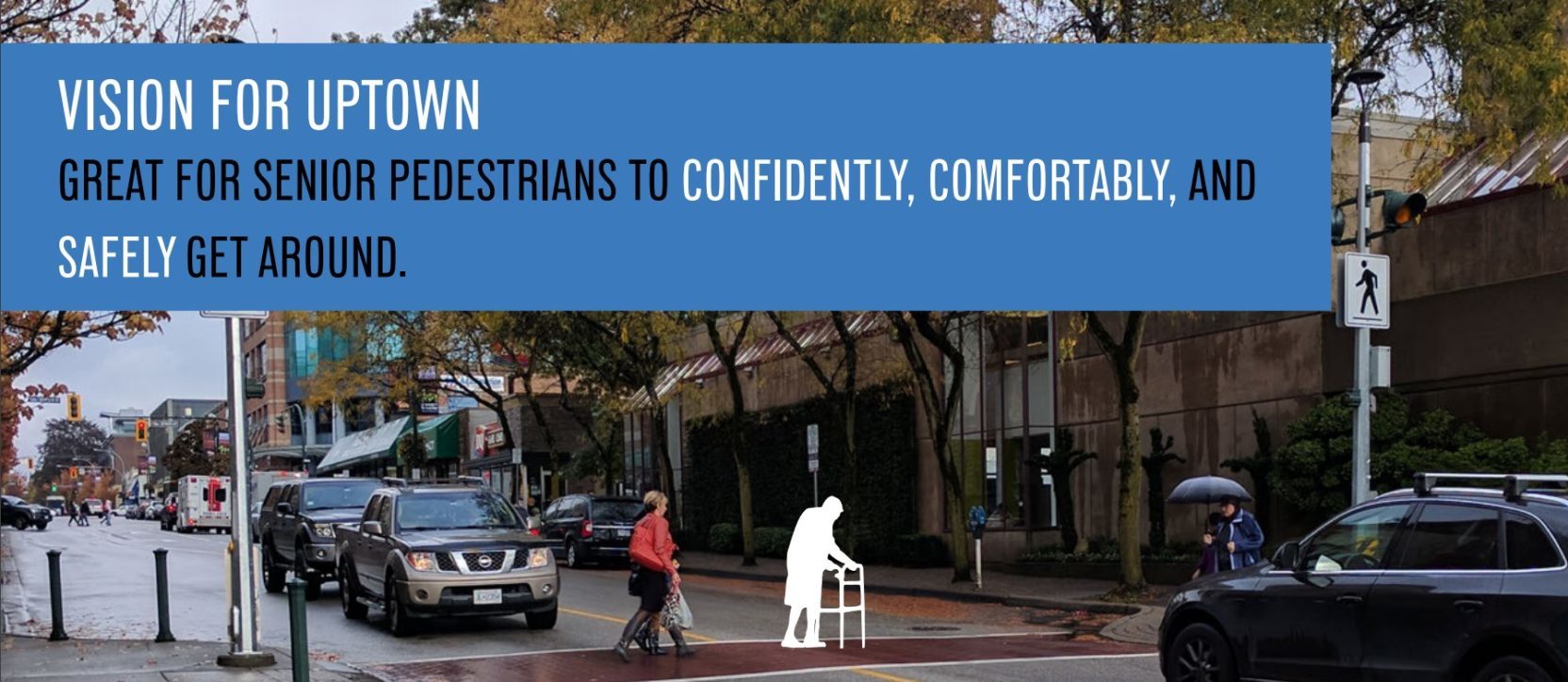 Great Streets for Seniors in Uptown New Westminster
Sponsored and managed a student team at UBC's School of Community and Regional Planning (SCARP) to deliver a neighbourhood-wide planning and data-intensive safety study focused on mobility of seniors. The project combined qualitative and quantitative data collection to identify streetscape deficiencies and inform over 130 recommendations to make the streetscape environment safer and more comfortable for the senior population — and by extension, everyone.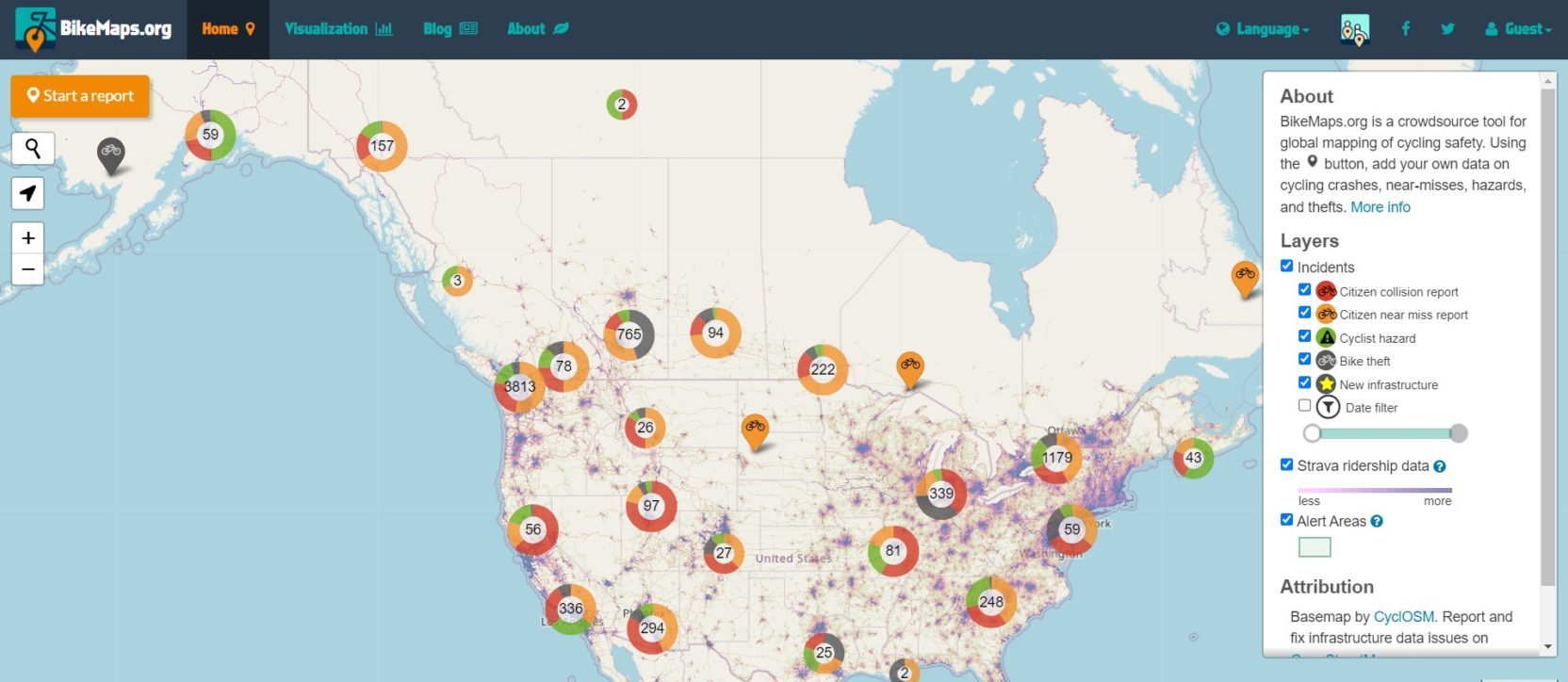 Great Cycling Safety With BikeMaps.org
BikeMaps.org is a global mapping system that allows citizens to map locations of cycling incidents and report on the nature of the event. The platform was developed by Dr. Trisalyn Nelson's team at the University of Victoria. Attributes collected are designed for spatial modeling research on predictors of safety and risk, and to aid surveillance and planning.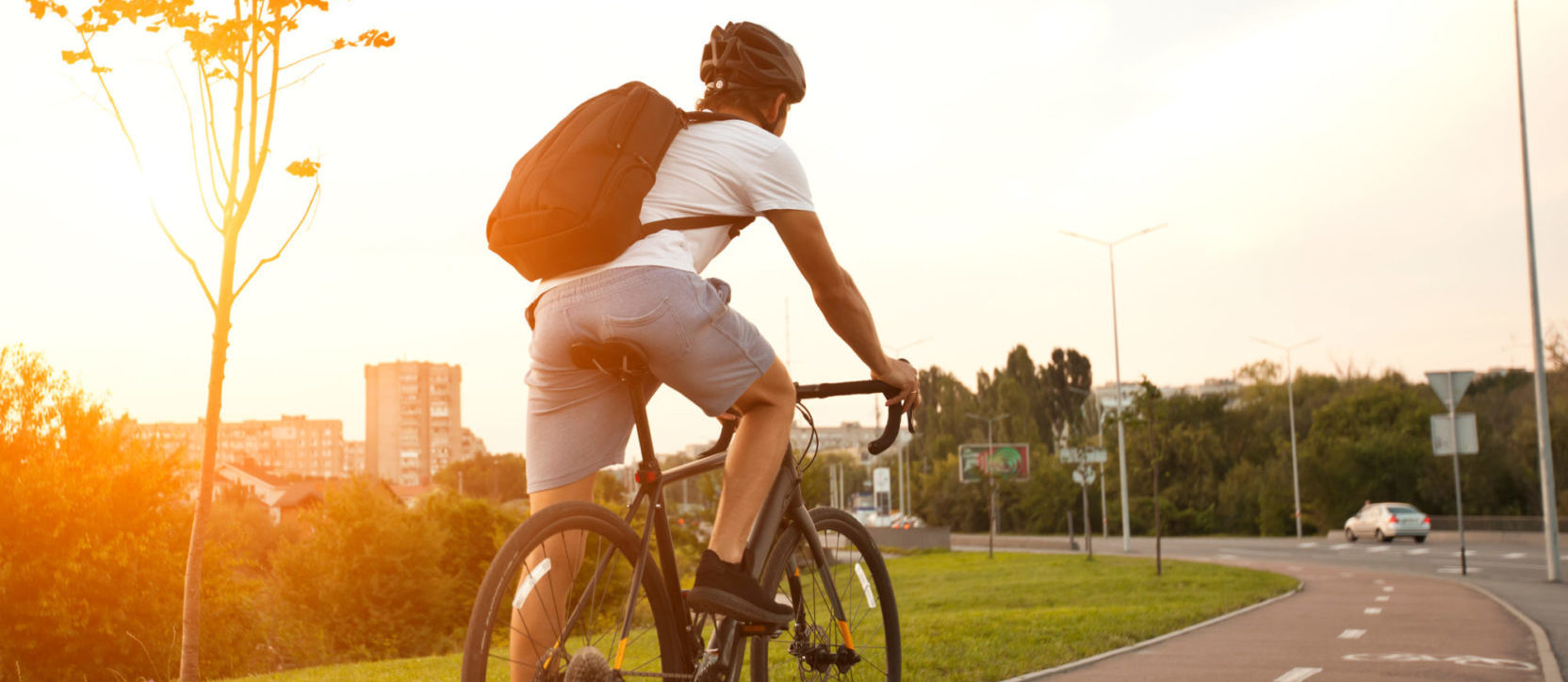 Informing Active Transportation Design in Real Estate Development
HUB Cycling partnered with The Real Estate Foundation of BC, Bunt & Associates, and other stakeholders to research innovative active transportation design and policies for real estate development projects. This initiative focused on identifying the decision-making processes and information gaps related to active transportation infrastructure in multi-family residential and mixed-use commercial developments in Metro Vancouver.