Bunt Bits
More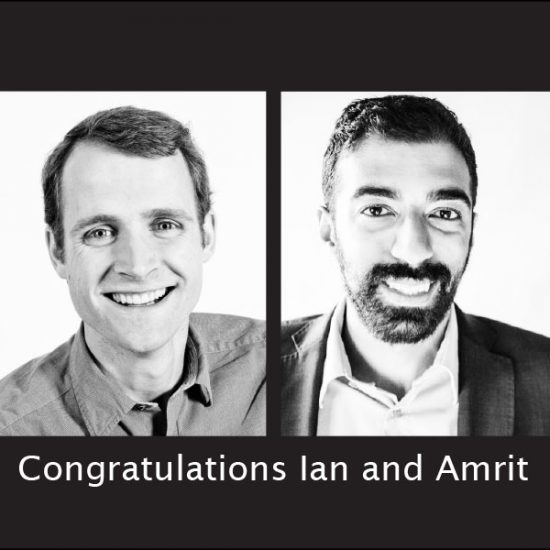 Our 'Professional'ism Continues
Congratulations to Ian Wilson, P.Eng. and Amrit Uppal, P.Eng. who both recently earned their Professional Engineer designation. These gentlemen graduated with a Bachelor of Science in Civil Engineering – Ian in 2008 from the University of Alberta and Amrit in 2011 from the University of British Columbia. Their paths must have crossed through the Rocky Mountains in 2011 as Amrit moved from B.C. to join our Calgary team and Ian moved from Alberta to join our Vancouver team.
Amrit and Ian have been extremely successful in their roles as a Transportation Analysts (now Engineers). Amrit demonstrates a natural leadership ability beyond his years and Ian is an innovator who melds creative with engineering.
Way to go guys – your hard work does not go unnoticed and your professionalism is greatly appreciated.
Posted: October 2015