Bunt Bits
More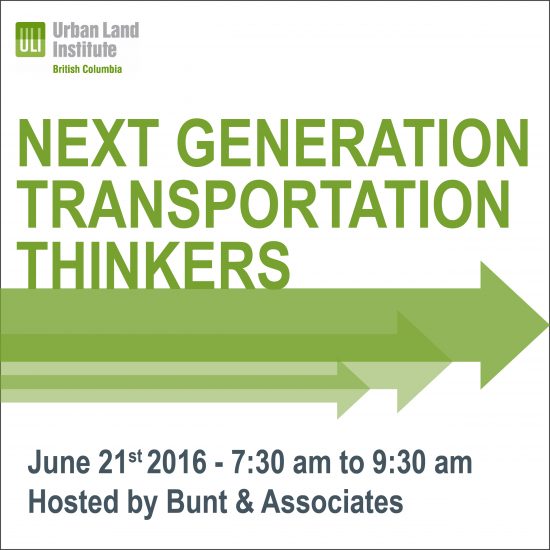 Is Your Organization Evolving its Knowledge and Talent in the Face of Uncertainty and Change?
In support of SFU's The City Program: Next Generation Transportation, and in collaboration with the Urban Land Institute British Columbia, we are pleased to sponsor and host a morning kitchen conversation on June 21st at our Vancouver office.  Gordon Price, Director, The City Program at SFU will moderate a conversation with Councillor Mathew Bond, District of North Vancouver, Ted Mildon, Oxford Properties, and Tom Lancaster, Metro Vancouver about the shifting politics, demographics, and technology (key learning outcomes of the program) that influence the way industry and community approach transportation planning. To close out the morning dialogue, Ted Mildon and Chuck We of Oxford Properties will take us on a tour of the impressive bicycle facilities at Oxford Place located at 1055 West Hastings Street.
Attendance is limited to 30 so register now!
Posted: June 2016