Bunt Bits
More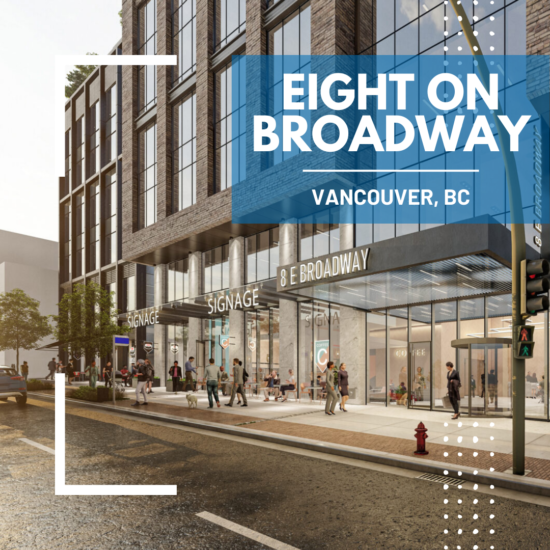 Eight on Broadway
Another exciting project! Bunt & Associates is pleased to have played a role in the development of Eight on Broadway, working with Chard Development Ltd. and MCM Architects in the transformation of the site into a distinct transit-oriented commercial office/retail development in the vibrant Mount Pleasant community.
The Bunt team was involved in the preparation of a comprehensive Transportation Assessment and Management Study (TAMS), Transportation Demand Management (TDM) Plan, and Loading Management Plan (LMP) in support of the development.
Can't wait to see it come to life!
Credit: Chard Development Ltd.
Posted: November 2022