Bunt Bits
More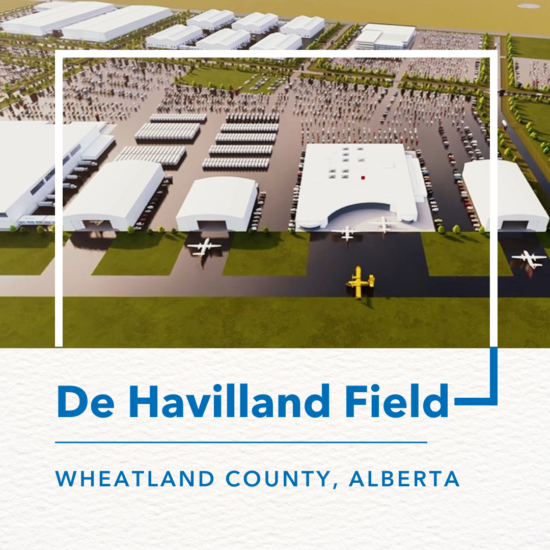 De Havilland Field Project
A great step forward for aviation and economic growth in southern Alberta involving one of our exciting and unique projects! De Havilland Canada will be developing a new aircraft manufacturing facility, De Havilland Field, located in Wheatland County, just east of Calgary.
Bunt & Associates is proud to be the Transportation Engineering consultant for the project, providing traffic and road network studies in support of the development.
De Havilland field will consist of an aircraft assembly facility, runway, parts manufacturing and distribution centres, maintenance repair and overhaul centre, office buildings, as well as a De Havilland Canada aircraft museum. We look forward to seeing it come to life!
To learn more: https://dehavillandfield.com/
Credit: De Havilland Canada
Posted: October 2022