Bunt Bits
More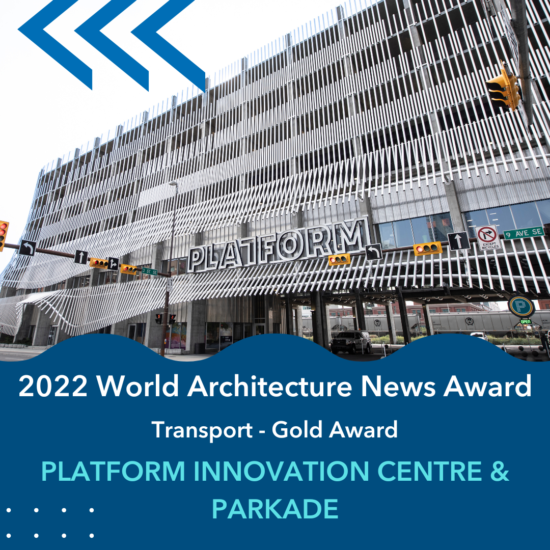 2022 World Architecture News Award: Platform Innovation Centre & Parkade
Congratulations to the project team of Platform Innovation Centre & Parkade for winning the Gold Award in the Transport category of 2022 World Architecture News (WAN) Award. Bunt & Associates is proud of its involvement in transportation studies supporting the development.
Located along 9 Avenue and 3 Street S.E. in Calgary, Alberta, the mixed-use facility combines seven storeys of parking for visitors to East Village and surrounding communities, and 50,000 square feet of innovation space that is home to Platform Calgary and partners. Bunt & Associates completed a Transportation Impact Assessment that addressed the impacts of the development on vehicular and active modes. Bunt conducted a traffic analysis of the study area, and evaluated active modes and transit integration opportunities.
The Platform Parkade now offers 503 vehicle parking stalls, six electric vehicle chargers and 99 bicycle spots, encouraging connection to downtown, East Village and east Victoria Park amenities via active transportation.
Image courtesy of CMLC
Posted: December 2022